Duct Cleaning Sunshine Procedure
A clean duct system can reap many advantages, so you should keep them well serviced. Seasons change, and the ducts and vents could accumulate dust and grime due to humidity and other factors. Luckily for you, Hilux Cleaning Services offers quality Same Day Duct Repair and cleaning services, delivered with our industry-standard procedure.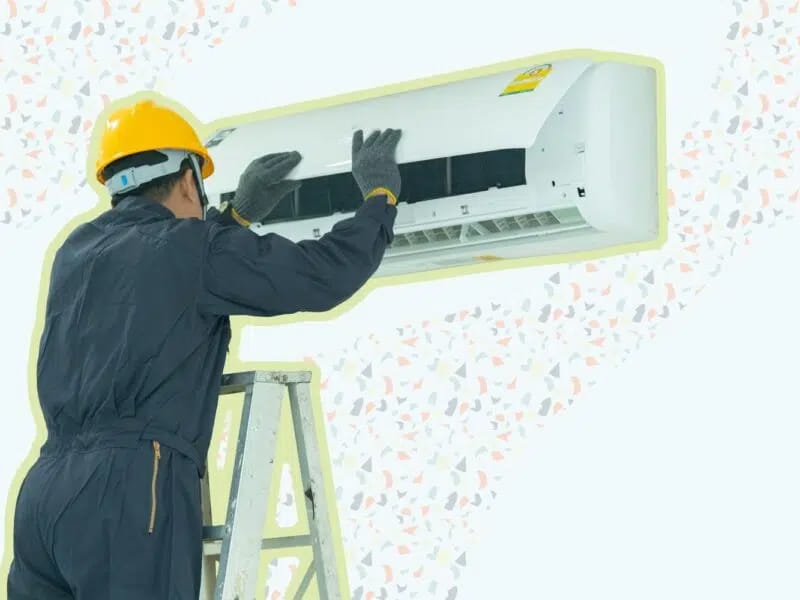 Detailed Inspection
Before highlighting any issues, our team would like to examine the ductwork and the system layout. By checking for leaks and cracks, we can better understand its problems. All the inspection data will be noted and explained to you simultaneously for your knowledge. After we have all the data at hand, we will decide on the best solutions for it.
Debris Removal
Based on the solutions we derive, we will proceed to remove the larger particles from your duct system. Doing so is essential as it can harm our equipment or the duct system when we vacuum it later. Therefore, dead pests, rodents, trapped birds, etc., will be removed from your duct system to solve your duct odour problems before disinfecting it.
Deep Cleaning
The third stage of our duct cleaning and repair services will involve using compressed air. We will eliminate dust and tiny particles from the ductwork and the duct system components through it. We will use special brushes to remove the blocking particles for cleaning delicate materials like filters. Ultimately, we will sanitise each of the parts using eco-friendly solutions.
Supply & Return Filter Cleansing
Next step would see us clean or replace the supply and return air filters as required. Often, these parts aren't cleaned correctly, which then causes them to attract more dirt and other particles. But the Hilux Cleaning Service technicians will use special equipment and fine brushes to remove unwanted particles without disfiguring the mesh.
Final Evaluation
After re-fitting the cleaned components, our team will inspect the performance of your duct system. It should now work flawlessly without blockages with appropriate airflow without extreme temperatures. The duct odour problems should be gone too. However, if any anomalies are found, you can trust us to fix them on the spot as our duty.
Why Choose our Duct Replacement Sunshine Services?
Our local technicians are committed to making duct repairs accessible to Sunshine residents and businesses as a team. The trustworthy duct repair near me solutions we provide against duct-related problems are reputed among our thousands of happy clients. But, there's still more that you can obtain when you hire Hilux Cleaning Services!
Get 24×7 Emergency Duct Repair Service Sunshine procedures with dependable results.
Our team of skilled best duct cleaners and technicians has years of experience delivering successful duct replacement near me solutions.
We offer a 100% Customer Satisfaction Guarantee with a zero hassles service experience.
Obtain customised commercial duct cleaning Sunshine solutions with Hilux Cleaning Services at affordable rates.
Our team can provide you with quick and effective carbon monoxide inspection solutions.
Benefits of Hiring Us For Duct Repair Services Sunshine
Owning a badly performing duct system can bring a world of problems inside your premises. For instance, your energy bills can climb higher than usual, besides the decline of your physical and mental health due to duct odour problems. But, you can avoid all such problems with Hilux Cleaning Services in Sunshine and its suburbs.
Get guaranteed same day duct replacement and repair Sunshine services with original parts.

Save money on incurring costly energy bills and gas consumption.

Hire a trustworthy team that does not involve contractors of any sort in the middle.

Prevent suffering from health conditions like chest pain, vomiting, migraines, watery eyes, etc., by eliminating carbon monoxide leaks.
You can also obtain our customisable Air Ducted Heating Cleaning Service for your real estate at competitive rates! Call us now on (03) 4240 3531 for free quotes and easy discounts!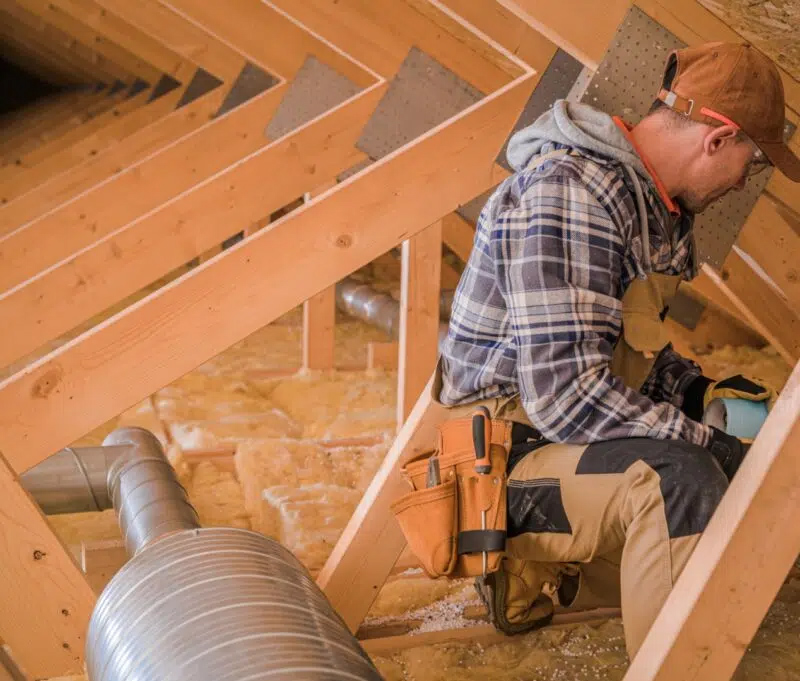 Ducted Heating and Cooling Experts Melbourne-Wide
Reasons to Get Hilux Duct Cleaning Services Sunshine Deals
Ensuring the wellness of your costly investment in the newly installed or an old duct system is a must. Not following through can lead you to need hefty repairs, which may reoccur when you don't get professionals to do the job.
Prevent neglect of such kind and save money by hiring our same day services. Below are some specific scenarios and advantages that constitute and emphasise the need to obtain duct cleaning services.
Dead Organisms
Removing the stuck and trapped mammals, birds, and reptiles from the ductwork can be helpful for two main reasons. First, it prevents bad odour problems, which can otherwise take weeks to dissipate. Secondly, removing them from the ductwork helps airflow and prevents the occupants from contracting sicknesses.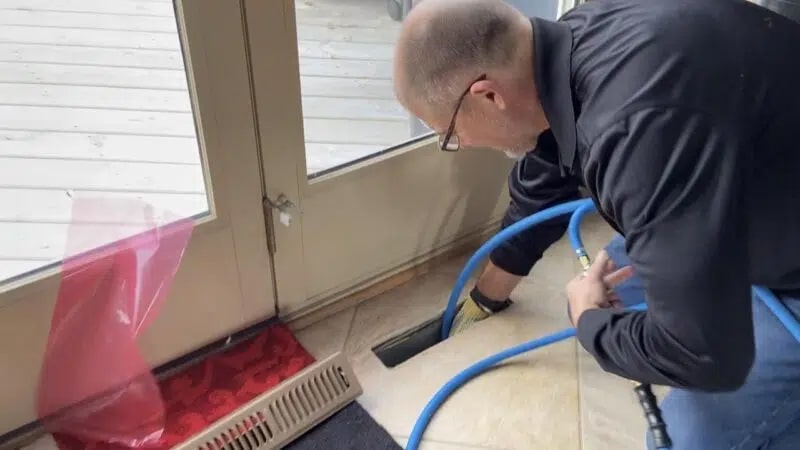 Improved Performance
A clean and well-serviced duct system will automatically perform its best without being pushed. Less wear on its parts equals an improved lifespan of it and better functioning of it overall. Ultimately, you will save on the cost of its operation too.
Eco-friendly Materials
Cleaning the duct systems isn't enough as pet dander, and droppings of organisms can mix with the air. Inhaling such contaminated air can later cause significant health problems that may be irreversible in some cases. Thus, using eco-friendly methods to disinfect individual parts is a must.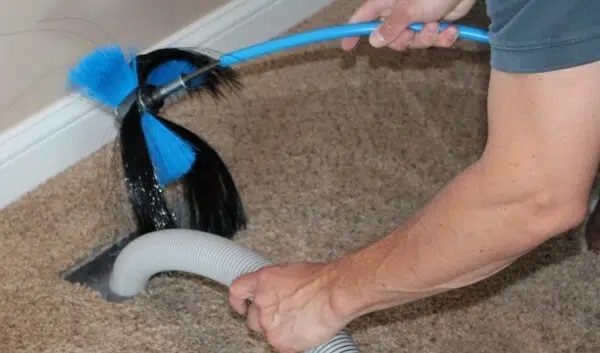 FAQ's
The common signs that scream your air duct system needs cleaning are rattling noise and bad odour. Another sign to obtain duct cleaning services at the earliest is when you obtain limited airflow even after cranking the system to the max.
No, you should never attempt to replace or repair the ductwork yourself. Those are heavy by make and also contain sharp edges. Furthermore, cleaning them is best suited to professionals as cracking them can invite repair costs. Roughly cleaning them can also make them attract more dust.
Moving away any items near the duct system and ductwork will be helpful for the technicians to get started at the earliest. Additionally, keeping the duct system turned off prevents it from heating until our technicians arrive.