Water Damage? Call For Professional Flood Damage Restoration in Melbourne
Water damage can wreak havoc on homes and businesses, whether caused by heavy rains, burst pipes, or appliance malfunctions. This seriously threatens the structural integrity of properties, leading to damaged flooring, walls, furniture, and valuable belongings. Additionally, stagnant water can become a breeding ground for mould and bacteria, posing health risks to occupants.
Addressing water damage promptly and effectively is crucial to mitigating its impact. Professional flood damage restoration in Melbourne by Hilux Cleaning offers a comprehensive solution to these challenges.
Why Choose Hilux Cleaning for Water or Flood Damage Restoration in Melbourne
Our experts at flood or water damage restoration in Melbourne use modern drying equipment and qualified technicians to reduce clean-up times and expedite your restoration to your home or workplace.
Being a renowned water damage restoration company, we ensure to be with you at every level of the restoration process from start to finish to ensure your peace of mind. Our professionals collaborate as a team to ease your stress. When we take on work, we will restore your property to its pre-damage state.
Therefore, contact us immediately and schedule our emergency restoration services.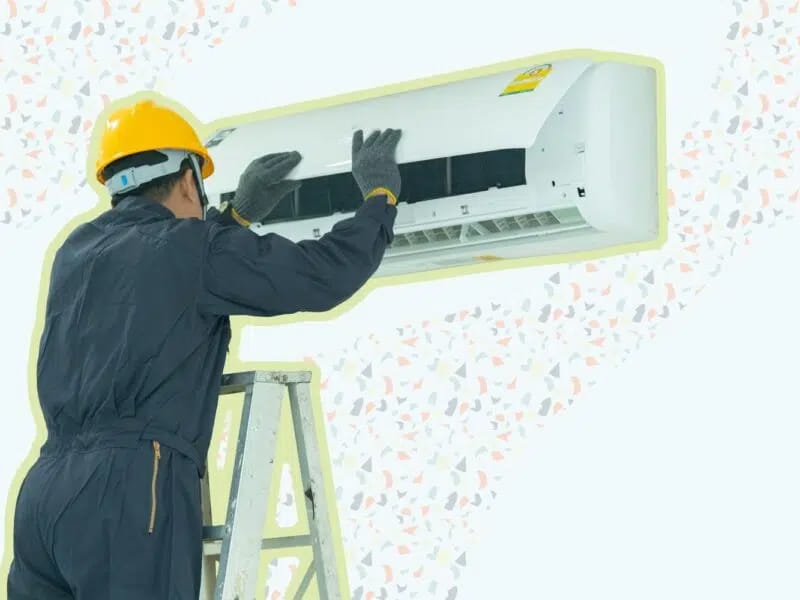 What Flood Restoration Services Do We Offer in Melbourne?
As soon as the flood comes out of your home, you want to take every step to dry the house and restore it to its original condition. A wet carpet, if not dried, will cause permanent damage. Both padding and carpeting should be dried and cleaned if you want your home renovated. The jobs Hilux Cleaning experts can handle include:
Flood clean-upSwift and thorough flood clean-up services ensure the efficient removal of water and debris from your property, preventing further damage.
Water damage restorationOur experts at water damage restoration in Melbourne employ advanced techniques to repair and restore your property, mitigating the impact of water-related incidents.
Flooded carpet dryingSpecialised techniques for flood damage carpet drying ensure the preservation of your carpets, eliminating moisture to prevent mould growth and odour.
Emergency water damage restoration
With our 24/7 emergency restoration services, we respond promptly to mitigate immediate water damage, offering peace of mind during critical situations.
Flood damage carpet cleaningOur professional at carpet water damage in Melbourne helps you clean and sanitise your carpets and ensure the removal of contaminants, fostering a healthier living environment.
Why Flood Restoration in Melbourne Is Important
Flooding causes extensive damage and poses health risks.
To prevent higher expenses and effectively address water damage in Melbourne, property owners must take immediate action to minimise the impact of flooding.
If your home or business has experienced flood damage, there is a high risk of additional water damage from structural issues. Opting for prompt flood restoration in Melbourne enables you to efficiently save valuable possessions, including documents, furniture, electronics, and more, which could otherwise incur significant repair costs.
Considering quick water damage restoration or flood cleaning services in Melbourne not only saves your belongings but also helps maintain your property's value, preventing the need for future unnecessary repairs. Failure to thoroughly dry a flood-damaged property before replacing walls can lead to severe mould damage, posing long-term health consequences and potentially incurring expensive healthcare expenses.
To safeguard your property and possessions, it is imperative to contact us as soon as possible and schedule our 24/7 emergency restoration service. Acting promptly ensures a comprehensive restoration process, reducing the risk of further damage and associated costs.
Our Effective Flood Damage Treatment Procedure
In Melbourne, our expert restoration and flood cleaning services prevent further property damage caused by water. Our trained specialists use a ten-step procedure to provide high-quality services. We follow the procedures described below so that you know what to expect when you hire our water damage restoration Melbourne services.
Assessing the Damage
Our procedure always starts with an inspection of the damage. We will map out the severity of the damage using specialised tools and devices.
Defining the Scope of Work
Then, we will thoroughly arrange the water extraction, drying, cleaning, and restoration programme required to handle the specific water damage to the client's property.
Hilux Cleaning will provide your insurance provider with complete water damage restoration quotes. This will benefit you in proving your insurance claim. We will estimate the expenses and time expected for the various components of the restoration programme here.
Water Extraction
We will recover as much flood water as possible using unique water extraction vacuum machines with massive airflow and pressure. As a result, we can drastically reduce additional damage and improve the drying time required to return the property and its contents to stable moisture content.
Controlling Bacteria, Water Damage Odour, and Control of Air Quality
We apply environmentally safe antimicrobial treatments to sanitise, regulate, and reduce bacterial infestation on water-damaged and adjacent surfaces. This will help you defend your property from secondary mould and mildew problems. We employ air filtration systems to remove moist odours and improve air quality. This gadget relieves the discomfort caused by poor air quality.
Wet Surface Drying
Our customised air movers, humidifying, and other equipment can manage airflow, temperature, and humidity. We apply several features for various classes and categories of water damage. We use these elements to properly dry damp carpets, water-damaged underlay, and other building materials, including wood and concrete. We move the wet carpet and underlay as needed to maximise the drying of carpets and the affected flooring.
Drying of Structural and Commercial Materials
Using modern technologies, we dry walls, beams, floors, and other structures that require industrial strength drying. When employing air driers is not an option, we utilise these techniques.
Content Protection and Restoration
Before we begin the water extraction process, we will remove all furniture and other precious items from the affected area. This will keep them from being destroyed or reduce their damage.
When relocation is not an option, we lift furniture and valuables to reduce water absorption and damage. We can provide offsite drying and cleaning for rugs and carpet water damage in Melbourne.
Structural Restoration
Our flood restoration Melbourne service is provided by certified professionals capable of managing restoration programmes from start to finish. Our professionals can handle everything from demolition to floorboard removal and replacement. We will also arrange for restored, replastered, and repainted structures.
Ongoing Monitoring
We will not ditch you midway through the restoration process, as we will supervise it from drying through cleaning, fixing, rebuilding, and handover. We will make changes if we discover any need for changes at each review process. Also, we will keep you updated on our professionals and identify any issues with a comprehensive strategy to address the issue.
Reporting
When everything has been completed, we can provide an in-depth report on the work completed and explain the actions made. It will help you with insurance claims and make the payment method go even more smoothly.
We Are Your Experts in Carpet Water Damage Restoration in Melbourne
Floods can ruin your home in no time. Not only do they destroy the things around them, but they also allow mould to take over. To avoid these problems, call a water damage restoration company like Hilux Cleaning. We will take care of any flood-related issues in your home.
Carpet cleaning is often forgotten when it comes to flood restoration. Flood water can be damaging to the carpet. Cleaning out all the water and making your carpet look new again can be challenging. Thus, you need to call our experts to help with flood damage carpet drying tasks.
Below are the reasons to hire us for carpet water damage in Melbourne: –
We are insured and have been in the business for many years.
We actively participate in courses, seminars, and training to improve our abilities.
We have decades of experience restoring your property using innovative procedures and technologies.
We constantly improve our techniques to meet new requirements and provide the best service possible.
We are always concerned with our clients' emotional well-being.


Benefits of Hiring Flood Damage Restoration Experts in Melbourne
Flood damage repair is a complete process of clearing up the devastation caused by flooding and dampness. If a property has been flooded, immediately contact the water damage restoration company. Stagnant floodwater in your property can cause significant damage and spread diseases, infections, and bug infestations.
Most people believe hiring a professional business for the task is expensive, but this is a mistake because services may be offered at reasonable prices. At Hilux Cleaning, we recommend not to do restoration tasks yourself as it can be risky.
Here are some of the reasons why hiring a professional flood damage restoration in Melbourne is a good idea:
We offer complete water damage restoration services, including stain and spill removal.

For flood damage emergencies, quick and emergency restoration services are offered.

We have certified, trained, and licenced professionals on staff.

We are available 24 hours a day, seven days a week, to meet your flood damage restoration needs.

All of the flood repair services we provide are reasonably priced.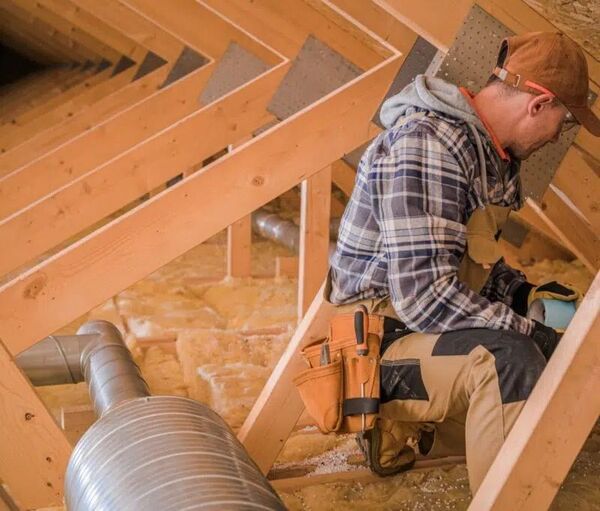 Book Your Appointment for the Best Flood or Water Damage Restoration in Melbourne
Hilux Cleaning offers effective flood damage restoration in Melbourne for residential and commercial properties. Call us at (03) 4240 3531 and talk to our experts to know more about our carpet water damage services. They will provide you with correct instructions and methods to keep your carpets free of dirt, grime, and all flood damage for the most affordable prices across the suburb of Melbourne. Get your free, no-obligation quote from us today.