Revive Your Home's Elegance with Upholstery Cleaning in Melbourne
Furniture plays a significant role in creating an inviting atmosphere. Over time, daily use and exposure to the elements can leave your upholstery looking tired and worn. Stains, dirt, and allergens can build up, detracting from the overall beauty of your living space.
For your dirty and stained furniture, Hilux Cleaning provides you with professional upholstery cleaning services in Melbourne. Our cleaners use cutting-edge equipment to ensure thorough cleaning while eliminating hard stains.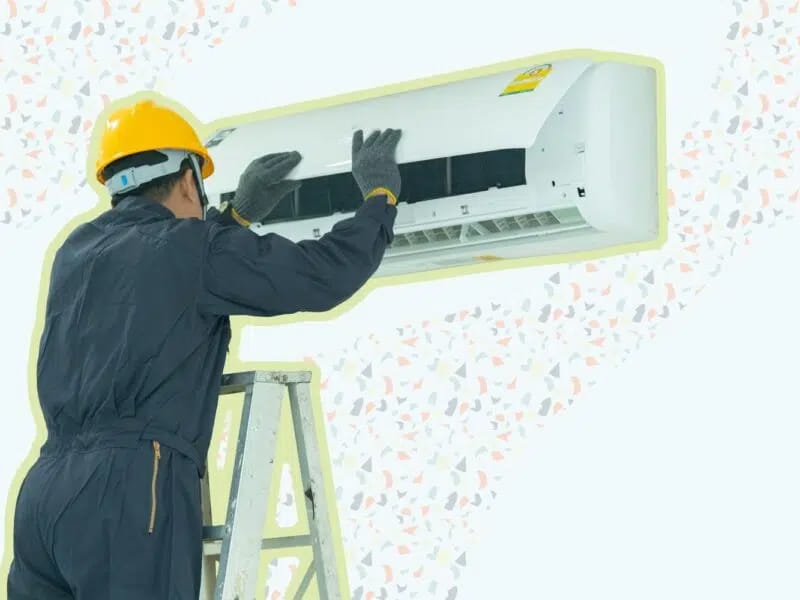 Budget-Friendly Upholstery Cleaners in Melbourne
A dirty and stained sofa or couch can lead to health concerns and unpleasant odours. Below are some of the reasons you should consider our expert team of cleaners for furniture cleaning in Melbourne: –
Safety is a priority: Our Personnel specialise in cleaning and take good care of cleaning extra furniture safely. Professional cleaners use appropriate methods and products that will clean the furniture to keep it in excellent condition. Indeed, professional cleaning provides a guarantee of safe cleaning.

Better Air Quality: If additional furniture in your home or office contains dust, mildew, or a foul odour, it damages indoor air quality and leads to respiratory problems. In addition, to avoid such problems you need to hire a cleaning service. Certified cleaners use the right equipment and tools to clean the contaminated furniture properly. Cleaning your furniture ensures you improve indoor air quality at home or office.

A better life: Dust, germs, dirt, and germs inside the house or office can harm your family's health. Germs and moles can infiltrate your furniture to make it unhealthy to use. It is therefore vital to hire a disinfectant and dust cleaning service and make the furniture free of charge to them. Without causing any damage, professional technicians will clean small dust particles from the furniture. Therefore, a clean and healthy environment is created.

Fabric or Leather Couch Cleaning Services
Couches and sofas are challenging to clean because stains in their textiles settle quickly and become difficult to remove. It would be best to consider pets or children's presence when cleaning your sofa.
Regular cleaning methods will not be sufficient to clean your fabric couch thoroughly. This is why you will require our quality couch cleaning in Melbourne. Our professionals will clean and sanitise the fabric and leather of your couch cost-effectively.
We can work with cotton and linen fibres in addition to standard couches and upholstery. Because these are some of the most delicate fibres, you don't want to spoil them by attempting DIY cleaning treatments. If improperly handled, these natural fibres are highly susceptible to watermarks, persistent stains, time cellulosic browning, and other issues.
So, there's no need to take chances when our tried-and-true procedures can help you solve your cotton or fabric couch problems. Our excellent solution will help you professionally remove all grease stains, oil, dirt, and debris from your extraordinary couches while causing no damage.
Apart from regular furniture cleaning in Melbourne, we also offer:
Upholstery stain removal
Leather Couch steam cleaning
Carpet Upholstery Cleaning
Dining chair cleaning
Couch dry cleaning
Sofa stain removal
3-Seater Sofa cleaning
5-Seater Couch Cleaning
Leather upholstery cleaning
Suede armchair cleaning
Lounge cleaning
Pet stain removal
Why Couch Stream Cleaning Is Important
Professional couch cleaning is required to remove grime and stains caused by normal wear and tear. It is a highly effective and environmentally friendly method of cleaning them.
Regular Melbourne couch steam cleaning will also help you extend the life of your sofas and sofa sets. Unlike other chemical treatments, when you hire an upholstery steam cleaning service, the specialists will utilise steam produced by water to clean your upholstery. As a result, it is safe for the environment and you and your family.
Some steam cleaning equipment allows cleaners to utilise cleaning solutions sprayed alongside the water. This will allow for more effective and in-depth cleaning. These sprays are meant to destroy any odours or stains from the couches.
So, if you need regular upholstery cleaning in Melbourne, only a steam jet can be the ideal upholstery cleaning machine. Call Hilux Cleaning for the best couch steam cleaning in Melbourne.
Significance of Choosing Our Upholstery Cleaning in Melbourne
Maintaining the cleanliness and effectiveness of your upholstery, from your leather sofa to your favourite suede lounge chair, should be at the top of your priority list. Here's why you should keep your home joyful, healthy, neat, and tidy all season.
A Longer Life for Your Furniture

Your furniture is a luxury investment, and it is typically a costly one. Cleaning your furniture regularly can extend the life of your investment, whether due to normal wear and tear or spilled milk, body oil, and grease.

Durability

Routine upholstery cleaning reduces dust and enhances durability, ensuring your furniture lasts long.

Health

Did you know that allergies, dust mites, fleas, mould, and bacteria may all sneak into the fibres of your upholstery and cause several allergies and illnesses if left there for too long? Maintaining regular upholstery cleaning decreases the existence of these irritants, which helps to keep your house and family healthy.
Cost of Upholstery Cleaning Melbourne
Hilux Cleaning charges $25 to $250 per item for upholstery cleaning based on the type of furniture, size, material, cleaning type, number of pieces, and location. You might have to pay between $50 and $200 approximately to get your couch, sofa, or armchair cleaned. Remember that the more oversized the couch, the more expensive the cleaning will be.
Revive Your Upholstery: We Effectively Remove All Types of Stains and Spots
From spilled wine on the couch to kids tracking in mud after outdoor play, we frequently encounter a persistent challenge: stains. To equip you with effective solutions, we've identified the most common types of stains and how to remove them from your furniture.
Pet Pee Stains

Because it takes up such ample space on the floor, the carpet in your home may be one of the most common places for your pet to urinate. While you may toilet-train your pet, accidents are unavoidable.

This is not a job you should attempt yourself, though. Urine will go deep into the carpet fibres and beyond, so even though it appears you have removed the stain, the odour and potential for health issues remains.

Consider hiring a professional carpet cleaning service in Melbourne to remove any remaining pet urine stains and strong odours. After the process, your carpet will appear to have been given a renewed lease on life.

Red Wine

Wine-themed parties or relaxed nights at home, the terrible wine spill on your carpet or furniture can strike. When this happens, make every effort not to panic. You can contact us if your upholstery has become stained with wine. We provide professional sofa cleaning in Melbourne to help you remove wine stains.

Butter & Oil Stains

Eating greasy and oily foods is terrible for your health and harmful to your upholstery. If you don't know how to remove the stain from your furniture, your greasy hands will leave a permanent mark. When you are in an oily food mess, we can help you clean it up quickly and efficiently.

As a result, dealing with oil stains is critical. We provide one of the top couch steam cleaning Melbourne services. Contact us today, and we will clean your sofa.

Stain and Odour Removal

Upholstery can create an unpleasant odour if not properly maintained. Moisture accumulation can sometimes result in an unpleasant odour. Pets can also leave an unpleasant smell on your upholstery. The main reason for this is your pet's fur and dandles. Please choose us and receive a customised pet odour removal service. Our staff will completely clean your upholstery and ensure the odour is gone.

Coffee or Beer Stains

For beer stains, rub the stain with an ice cube, then wipe with a paper towel, a tiny bit of liquid detergent — a teaspoon should be enough — and warm water.

Coffee stains may be treated similarly, except you can skip the ice cube phase and return to the detergent. Call us and schedule the best couch cleaning Melbourne service.

Mould Stains

Mould will form below the fabric of your couch if it is not thoroughly cleaned. Stains from spilt water or other liquids can also cause mould infestation. Moulds not only harm the fabric but can also affect your health. As a result, eliminating mildew and resulting stains should be your top priority.

Leave the cleaning to our professional cleaners. We will use all the necessary tools and solutions to clean the upholstery and sofa.
General Tips to Keep Your Upholstery Clean
Cleaning your upholstery is an effective method to increase the life of your furniture. It gives your home or office a new look and energises everyone. A professional cleaning will also enhance the air quality in your home.
However, once the professional cleaning service has completed the job and handed over the furniture or property, you are responsible for maintaining it. It is critical, especially if you have pets, children, or smokers.
Even if you believe your furniture is clean, the upholstery may hide more than you realise. All it takes is a little effort and implementing some simple tips to help guarantee that your upholstery lasts as long as possible.
Vacuum your Upholstery Regularly

You can prevent the accumulation of undesired things by performing everyday cleaning tasks. Even if the dust is not noticeable straightaway, dirt, germs, stains, allergies, and bacteria will build up in your upholstery over time.

Weekly use of an upholstery cleaning machine, such as a vacuum cleaner, can help you maintain your health between professional cleanings.

Plump Cushions Often

Plump your cushions after each usage, especially at the end of each day, to keep your cushions in shape. Because feathers and fibres are not as durable as Styrofoam, this is especially useful with cushions filled with them. Flip your cushions constantly to guarantee even wear. You may also want to replace your cushions because some chairs are more frequently used.

Cover if Necessary

If your upholstered furniture or vehicle seats are starting to look older and a thorough scrubbing hasn't helped, it may be time to cover them up.

It will protect the sofa, armrests, and cushions by absorbing daily wear and tear and dirtiness. You may also replace or wash the slipcover as often as you like. You can also experiment with different colours and patterns to design and transform the place.

Apply an Upholstery Protectant on your Sofa

A protective coating prevents spills from deepening into the fibres and producing stains. It essentially acts as an invisible plastic sheet, making it easier to maintain upholstered furniture in excellent shape and clean. Scotch guard is one of these plasticising chemicals. It seeps into the fabric to keep oils and grime from the sofa's fibres.

Avoid Direct Sunlight

Keep your furnishings away from direct sunlight for an extended period. It means keeping it away from unprotected windows, protecting it from other elements like rainwater spray and airborne pollutants like smoking and odours. These elements might cause the material to fade and tear over time.

Keep your Home Ventilated Properly

Proper ventilation can also help manage odours because they can be swallowed up by upholstered furniture, weakening the foam. Any first wetness concerns can be easily handled if the area is well-ventilated.

These DIY furniture cleaning methods help you maintain your furniture feeling and look new, especially after professional upholstery cleaning services in Melbourne. You don't want to wait for your furniture to become noticeably damaged and stained again. We recommend having your upholstered furniture professionally cleaned at least once every few years. This will also keep the furniture looking new.
Ducted Heating and Cooling Experts – Melbourne Wide
Why Choose Us for Upholstery Cleaning Service in Melbourne?
We are the experts you can trust for satisfactory furniture cleaning in Melbourne. Below are some reasons people considering us for cleaning their upholstery.
100% Customer Satisfaction Guaranteed: Our upholstery cleaning service is the best in Melbourne, delivering sparkling clean sofas and furniture.
Affordable Services: Our prices are the most affordable, with no hidden extra charges.
Ready to help 24/7: Our timings are flexible, and we also offer upholstery deodorization and same-day upholstery cleaning services in Melbourne.
Best technology Used: We use the latest technologies for couch cleaning in Melbourne properties to remove dust, moulds, germs, allergens, parasites, and bacteria from the upholsterers. We use safe and mild products, no harmful products.
An Upholstery Cleaning Service with many Benefits
Upholstery in your home might become dull and discoloured over time. If you haven't had your furniture cleaned in a while, you might be shocked at how dirty it has become.
Dust, pet dander, and oils from our skin can gather on the surface, making the upholstery appear dirty. Professional upholstery cleaning services in Melbourne can be a terrific way to restore your furniture's beauty while providing several other benefits.
Here are a few benefits of expert upholstery cleaning that you might not have considered.
Increases the lifespan of your furniture.

Reduces odours in your home.

Less wear and tear on your furnishings.

Effectively remove skin cells, body oil, pet hair, etc.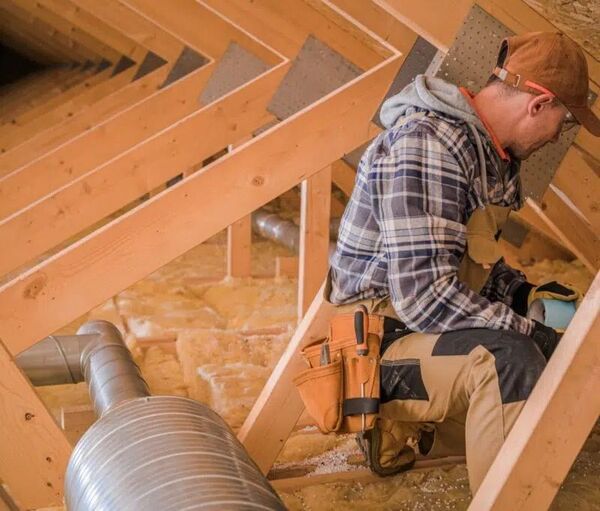 Ducted Heating and Cooling Experts Melbourne-Wide


Why Choose Us for Affordable and Reliable Upholstery Cleaning Services in Melbourne?
 Call us at (03) 4240 3531 for the best furniture cleaning in Melbourne.