Upgrade Your Indoor Air Quality with Expert Duct Replacement in Melbourne
Did you know:
In Australia, heating and cooling systems are identified as one of the key indoor contributors to air pollution, which can significantly impact the quality of air within homes.
Plus, according to the World Health Organization, household air pollution was responsible for 3.2 million deaths in 2020.
These statistics state the importance of having quality air in your home or office by cleaning, repairing, or replacing your heating and cooling system ducts or vents.
Hilux Cleaning can help you with duct replacement in Melbourne whenever you needrequire to replace or clean your old, contaminated ducts. Our team of experts are highly skilled and experienced, providing heating duct replacement services according to your needs.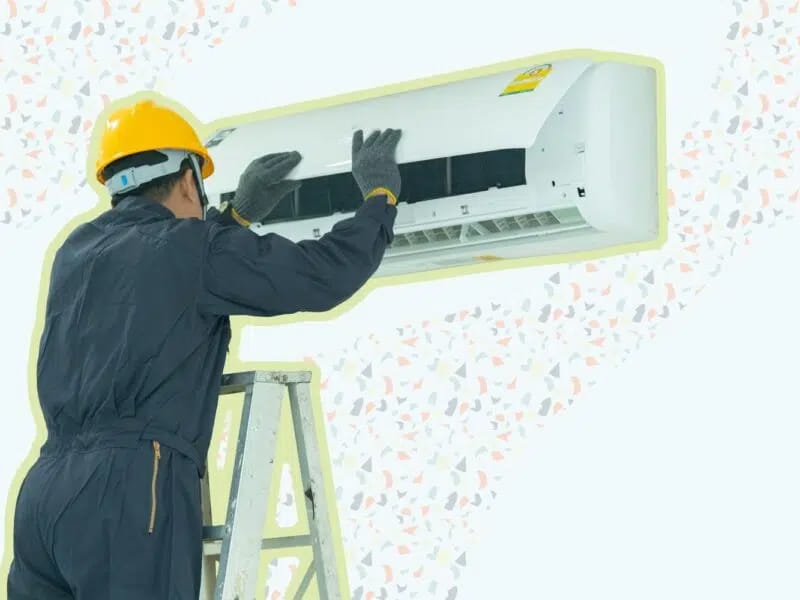 Common Problems Associated with the Ducts
Leakage confines the proper flow of air and causes increased utility expenses.
The build-up of bacteria, allergens, dirt, and dust causes the blockage of the duct's interior.
The improper installation of the ducts can cause cracks and breakage in some places.
Unusual noises, such as flapping, rattling, etc.
A poorly designed system may cause improper heating and cooling in your home.
When You Will Need Duct Replacement in Melbourne
Ducts are the most critical part of the heating and cooling systems, allowing them to pass fresh air to different home areas. With time, ducts start performing low, resulting in improper air blowing through the vents. This further causes various problems, such as inefficient heating and cooling. Besides, there are more reasons specifying the need for air conditioning duct replacement, including: –
Poor Air Quality
The collection of dust and dirt in the vents is the main reason for poor air quality. When ducts cannot filter the air properly, it can cause several health issues and trigger allergies and asthma.
High Electricity Bills
High electricity bills are another reason for replacing ducts instead of repairing them. When the ducts are not cleaned or broken, they put more pressure on the energy consumption. Thus, it costs more utility bills; you will never want this to happen.
Reduced Efficiency
Ducts are not visible as they are fixed within the heating or cooling system. Broken and damaged ducts cause improper system functioning, leading to problems like uneven room temperature. Ignoring this may lead to future costs.
Affordable Duct Repair in Melbourne by Hilux Cleaning
Did you get your ductwork inspected for any potential damage?
Ducts can break, collapse, or become disconnected over time, causing airflow issues. Ducts may also be invaded by creatures such as mice.
If this happens, hire a pest controller, and call us to repair or replace the affected ductwork. We specialise in fixing old or damaged ducts to improve airflow, efficiency, and comfort.
Warning Signs That You Need Duct Repairs
If your system is making an unusual noise while working, it's the sign that indicates your duct needs repairing.
If you are getting a high electricity bill compared to previous bills, check your ducts with a professional.
Uneven heating or cooling is also one significant sign that shows your duct has some problem and needs to be resolved immediately.
If you experience a lot of dust and dirt in your home, it may be due to the faulty duct.
If there is a mould and mildew smell in your home, it indicates that you have a poorly insulated duct.
The poor functioning of the duct may also arise due to the blockage by the pest infestation in your home. It requires duct cleaning and duct repair as the best solution.
We Follow an Effective Process for Duct Repair in Melbourne
We follow a simple process for heating duct replacement that includes:
Inspection
We start with a detailed inspection of the ducts to check if they are correctly installed, what issues are, and if they need repairing. Our experts will use the best equipment to test the ducts.
Determining the issues
After the inspection, our experts will look for any damage, wear and tear, holes, or malfunctioning duct parts. We will also focus on finding other types of faults in the system.
Repairing and replacing
Our team for duct replacement in Melbourne will execute the repair job. We will start with sealing holes or cracks if there are any. Then, we will replace the required part to fix further issues.
Some Benefits of Duct System Repair
Specific problems in the ductwork, such as leaks, gaps, tears, or holes, cause improper system functioning. The timely duct repair eliminates all kinds of problems and ensures the system's efficient functioning.

The repaired duct system works effectively and smoothly. Also, it leads to better heat and cool air and gives you a comfortable feel.

If you repair the duct before the problem turns worse, this will save you from expensive future repairs.

Broken or improper functioning of ducts consumes more power and leads to high power consumption. The duct fixing works excellently in reducing energy expenses.

Duct repair and replacement ensure a significant improvement in indoor air quality to a great extent.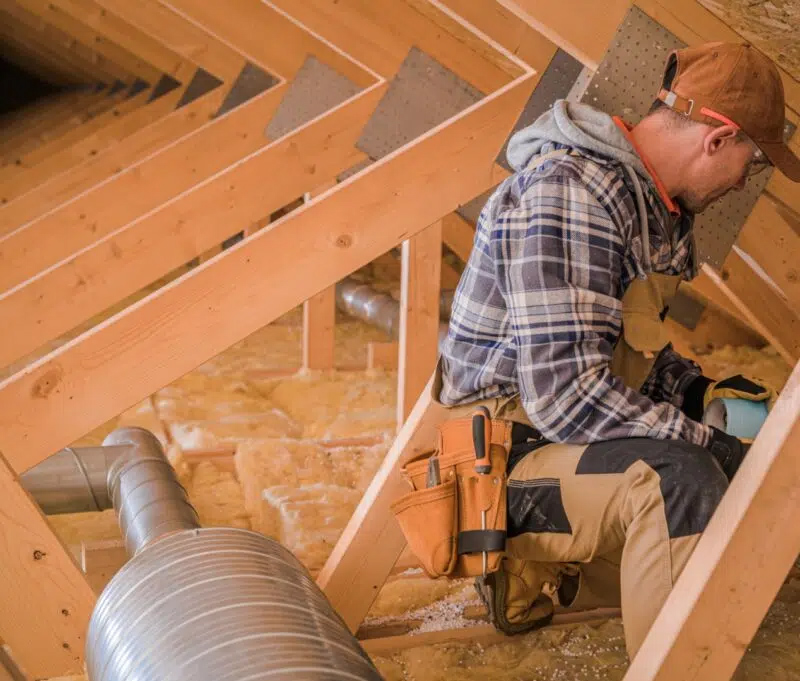 Our Full Range of Ducted Heating and Cooling Services in Melbourne


Why Choose Hilux Services' Effective Duct Cleaning in Melbourne?
Hilux Services are the specialists you need in Melbourne to clean your ducts efficiently and affordably. Our team is highly qualified and experienced to clean the dirtiest of the ducts safely, without affecting your day to day lives. Call us right away at (03) 4240 3531 to know more.