Professional Carpet Cleaning in Melbourne for Residential and Commercial Properties
Carpets in Melbourne homes and businesses get dirty and stained from daily use, which affects their appearance and poses health risks. Dirty carpets can breed bacteria and allergens, causing respiratory issues and allergies, making the property less comfortable and appealing.
Hilux Cleaning provides professional carpet cleaning in Melbourne. Our advanced techniques and equipment remove visible and hidden contaminants, leaving your carpets clean and fresh. We offer tailored treatments for stains, odours, and deep-seated dirt, improving your indoor environment.
Apart from commercial and residential carpet cleaning in Melbourne, we also provide the following cleaning services: –
Mattress Cleaning
Rug Cleaning
Fabric Sofa Cleaning and Protection
Leather Cleaning and Protection
Leather Recolouring
Water Damage
Pet urine and odour treatments
Tile and Grout Cleaning
Anti-Allergen Cleaning
Upholstery Cleaning
Stain removal and spot dye services
Why Trust Professional Carpet Cleaners in Melbourne?
Expertise and Experience: Carpet cleaners handle stains, odours, and damage, using their expertise and equipment for different carpet types.
Quality Results: Professional cleaners use advanced equipment and solutions for a deep and thorough carpet cleaning, improving the overall appearance of your home.
Time and Energy Savings: Hiring professional carpet cleaners in Melbourne saves time and energy, giving you more freedom for other tasks or activities.
Health Benefits: Carpets can trap allergens, dust, and pollutants, affecting air quality and health. Professional cleaning removes these, creating a healthier environment.
Prolonged Carpet Life: Regular cleaning can extend carpet life by removing dirt, debris, and stains, saving you money.
Eco-Friendly Solutions: At Hilux Cleaning, we offer eco-friendly commercial and residential carpet cleaning in Melbourne that is safe for your family, pets, and the environment.
Convenience: Cleaners work on your schedule, making it convenient for you to clean your carpets when it suits you. They handle residential and commercial carpet cleaning.
Guaranteed Results: Carpet cleaning services offer guarantees to ensure satisfaction and address issues promptly.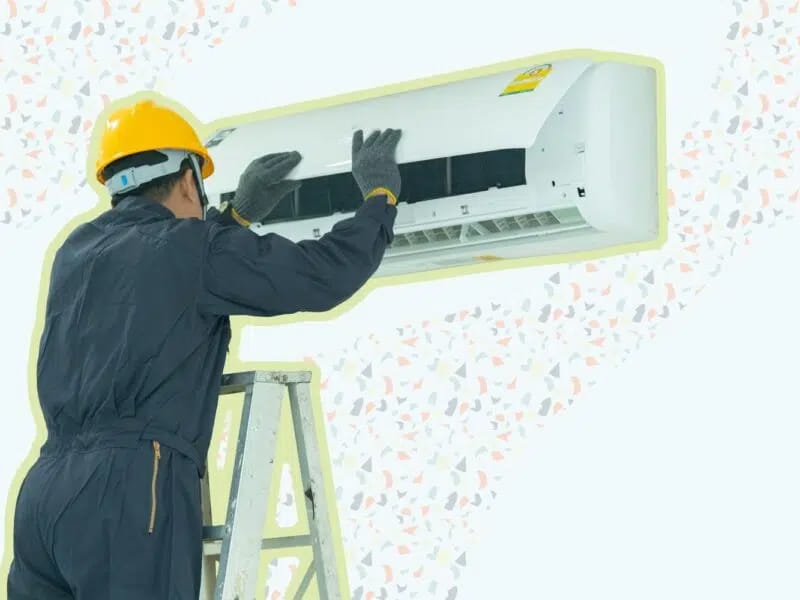 Elevate Your Space with Our Professional Carpet Cleaning Procedure
Our +1000 successful steam carpet cleaning Melbourne services follow our core procedures, even with our same-day carpet cleaning service promise!
We first measure the carpet area for accurate quotes on steam carpet cleaning costs.
Analyse the condition and state of the carpet to decide on suitable cleaning methods.
Based on the condition identification, we finalise whether it needs heavy stain removal, steam cleaning or dry standard cleaning.
Whichever cleaning method is chosen, we begin by using a biodegradable cleaning compound to eliminate typical stains.
The next step would involve seeping the cleaning solution into the carpet fibres to cleanse it of spots, stains, and rooted soil.
A stem cleaning process is performed to rinse the carpet fibres, including applying a non-toxic deodoriser.
Ultimately, the carpet is steam cleaned and vacuumed to prepare it for use.
Advantages of Carpet Cleaning Services in Melbourne
Your carpet should be cleaned professionally once or twice a year, depending on how often you spill something or get dirty. Following are some of the benefits of considering carpet cleaning services.
Increase the life of your carpet: Another great benefit of carpet cleaning service is that it helps extend the life of your carpet. Over time, dirt, dust, allergies, and other carcasses accumulate on the carpet and then penetrate the fibres, which in turn causes the fibres to split and shrink.
It helps in achieving a healthier living environment. The high temperature of the water used by many professional carpet cleaners in Melbourne kills these allergies so that they no longer pose a health threat and leave the carpet's surface completely clean.
Removes Carpet Tough Stains: Using a hot water extraction method, experts can remove stains from the following: Coffee spills- Dirt and mud, Ink, Spots of animals and Red wine. After professional carpet cleaning, you don't have to worry about looking at the wrong places or being embarrassed in front of guests.
Magnifies the overall appearance of the room. Did you know that carpeting is the biggest asset in a room? And it is the one that gets the most use. It makes sense, but not many people think much about how much dirt is followed daily.
How Carpet Dry Cleaning Differs from Steam Cleaning
Depending on your requirements, apartment carpet cleaning Melbourne services are mostly offered in both forms. The steam and dry-cleaning services are available within the same-day cleaning options, but they differ in some respects.
The steam cleaning services involve spraying high-pressure jets of water in the steam form onto the carpet. After it, the water is sucked out by a vacuum in no time, making those carpets ready for use near-immediately. As for the dry-cleaning method, the carpet is treated with a dry solution that breaks down the oily residues and dirt.
Still, there may be considerable drawbacks with both types of solutions. However, Hilux Cleaning makes it safer by using solutions containing acidic and alkaline cleaning compounds. They contribute to breaking dirt and releasing oils, which are then lifted using exothermic processes, efficiently cleaning the carpets.
Reasons Homeowners Prefer Our Carpet Dry Cleaning Service in Melbourne
When you look for carpet cleaning near me, you could get several options, but Hilux Cleaning starkly stands apart. Our varied cleaning services, especially our Carpet Dry Cleaning service, are appreciated by hundreds of satisfied clients for the following reasons:
Our Carpet Cleaning Services guarantee 100% Customer Satisfaction.
Hilux Cleaning has over a decade of industry experience offering reliable cleaning solutions.
Our Carpet Cleaning Specialists are trained in various methods and scenarios for suitable cleaning of carpets, rugs, tiles, etc.
The cleaning jobs we accept are treated with care and attention to prevent damage and wear.
Our Same Day Carpet Cleaning in Melbourne, Victoria, is available 24×7.
We use specialised cleaning practices combining acidic and alkaline solutions to remove greasy stains. It helps to prevent us from using harsh methods.
Hilux Carpet Dry Cleaning sanitisation lasts up to 4 months until it wears out eventually, but without leaving four odour(s).
The Benefits of Carpet Dry Cleaning
Carpets exist to keep the surroundings clean of muddy and wet footprints, apart from serving an aesthetical purpose. But there are several benefits of keeping your carpets clean, whether they belong at home, in offices, or industries. The following are the primary benefits that can be obtained by hiring professional carpet cleaning in Melbourne:
Get a neat-looking carpet after an efficient dry-cleaning service that makes it useable immediately.

Your carpet protects against bacteria, microbes, pathogens, and other harmful debris.

It will restore the original chemical structure of the carpet to make it appear and feel vibrant and new.

The top-rated carpet cleaning solutions will dismiss wet-carpet odour to add a pleasant but mild fragrance.

The complete Electrodry carpet cleaning system removes more stubborn stains than its alternatives.

Carpets are treated carefully without excess heat or water to prevent shrinkage and stretch during cleaning.

A solvent-based carpet cleaning substance removes all stains without leaving any chemical residuals.

Before cleaning, a pre-vacuum routine is planned to eliminate dry debris and soil particles.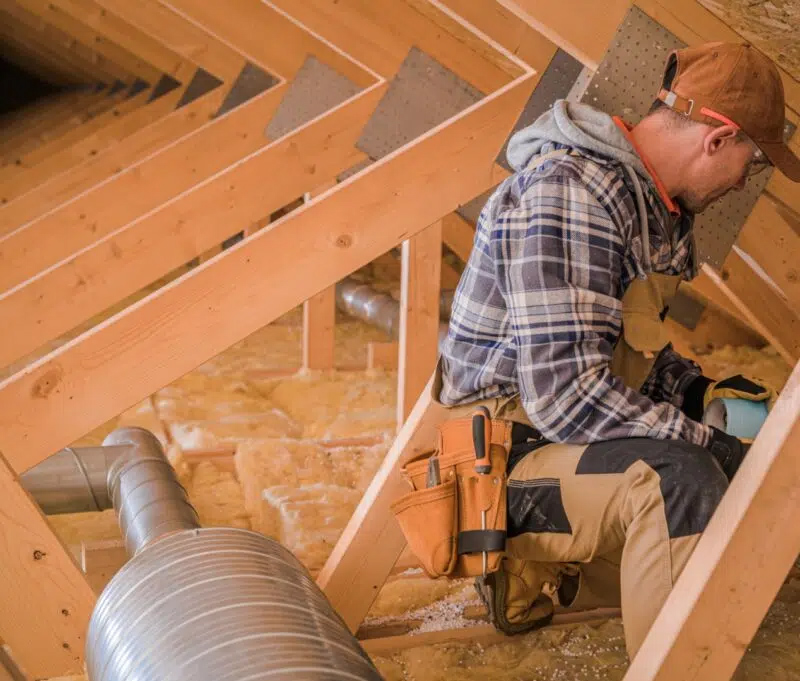 Electrodry Carpet Dry Cleaning Results
The professional carpet cleaning Melbourne solutions that use the Electrodry method serve multiple purposes, returning the best results. For starters, it doubles the carpet's life by making it cleaner, allowing you to save thousands of dollars on carpet replacement.
Another beneficial aspect of Electrodry carpet dry cleaning is that it renews the lustre of the fibres. Removing the soiling and debris, which eventually cause the carpet to wear out faster, the carpet remains intact for longer. Harmful organisms like germs, mould, fungi, and bacteria are also eliminated.
Still, it's ideal to obtain such professional cleaning services because repeated vacuuming and spot removal can harm the carpets. The conventional steam cleaning option may remain preferred, but it's not always ideal. Therefore, the Electrodry method is revolutionary as it uses far less water, leaves no chemical residues, and prepares the carpet for use.
Ducted Heating and Cooling Experts Melbourne-Wide


Contact Us to Experience the Difference
Choose our carpet cleaning services for a cleaner and healthier home. We are your best option with experience, positive feedback, reliability, and budget-friendly prices. Book your appointment for rug cleaning or same day carpet cleaning in Melbourne.
Reasons To Hire Hilux Cleaning for Your Next Carpet Cleaning Needs
Flexibility: Schedule at your convenience.
Extras: Enjoy additional services like carpet deodorization and same-day cleaning.
Cutting-Edge Tech: Advanced technology removes dust, mould, allergens, and bacteria while using safe products.
Affordability: Quality cleaning at budget-friendly rates.
Reach out to Hilux Cleaning at (03) 4240 3531.