Professional Duct Cleaning In Melbourne
Did you know indoor air quality can be worse than outdoor air quality?
How recently did you have your air ducts cleaned?
Air quality affects health directly. Based on statistical data, air pollution in Australia causes an astounding 4,880 preventable deaths annually. The air we inhale is one of the most critical aspects of our existence. Poor office air conditioning can harm productivity, spread diseases, and affect moods. The same applies at home.
The buildup of allergens, dust, and debris in the ducts and vents of your air conditioning system can lower air quality and have adverse health effects. Regular professional duct cleaning services are recommended every 3-5 years to remove contaminants and allergens while improving indoor air quality.
Duct maintenance is crucial for a healthy environment in offices and homes. Neglecting it may seem cost-effective, but it increases energy bills, triggers health issues, and poses a risk of rodents in ducts, leading to further damage.
If your ducts need cleaning, schedule the effective duct cleaning in Melbourne at Hilux Cleaning. Using advanced equipment, our skilled technicians carry out all residential and commercial duct cleaning work to the highest standards.
Types of Air Duct Cleaning Services in Melbourne
There are two types of duct cleaning depending on the type of equipment in use:
Rotary Brush System: Rotary Brush System: The rotary brush system uses a small-sized nozzle with the typical vacuum airflow being around 150 to 300 cfm. Larger debris blocks the nozzle, suitable for fine particles like dust. Moreover, the integrated coil cleaning ability is not ideal at best. The system's brush is too large to pass through the dampers, in case the air conditioning system contains them.

Pull Vacuum System: With a typical airflow of around 2000 cfm, the pull vacuum system can deal with larger construction debris, dead rodents, or toys stuck in the ductwork. The air hose is also small enough to pass through dampers if the ductwork has them. Since the Air sweep and brush of the system are exceedingly small in diameter, they are much more manoeuvrable through smaller ductwork.
Melbourne's Professional Duct Cleaning Services Include
To avoid circulating contaminated air that can trigger asthma and allergies, it's essential to have your ducts cleaned professionally. Hilux Cleaning is your top choice for ducted air conditioning cleaning in Melbourne.
Our expert team will efficiently remove debris and dust from your ducts. They offer top-notch cleaning and repair services for damaged ducts, including: –
Air ducted heating cleaning
Air ducts play a crucial role in heating and cooling systems. Yet, their maintenance is often overlooked, resulting in the accumulation of dirt and dust. Neglected air ducts can become breeding grounds for harmful microbes and pests, presenting health and safety risks. Regular air duct cleaning is essential to address this issue.
As a renowned company, Hilux Cleaning offers professional duct cleaning services in Melbourne. Our trained professionals thoroughly clean the entire ventilation system, including the blower, evaporator coils, and air ducts, improving indoor air quality and system efficiency.
Vent cleaning
Clean air ducts, HVAC systems, and dryer vents are crucial for healthy air and fire safety. Regular vent cleaning removes dust, allergens, mould, and debris, improving air quality, efficiency, and longevity.
Invest in our floor duct and vent cleaning service for a safer and more comfortable living or working environment. Our professional floor duct cleaning specialists have the latest and safest equipment and employ state-of-the-art technology to clear your vents quickly and efficiently.
Duct Odour Removal
Maintaining odour-free spaces, whether at home or in the office, is essential for a pleasant living and working experience. Persistent odours emanating from ducts can lead to discomfort in living areas and reduced productivity.
Regular duct cleaning is crucial for addressing this issue, as it's typically due to the accumulation of dirt, grime, unpleasant smells, dust, and organic matter, potentially from rodents, in the ductwork. Moreover, these odours can signal the presence of disease-causing pathogens circulating through the air via the HVAC system.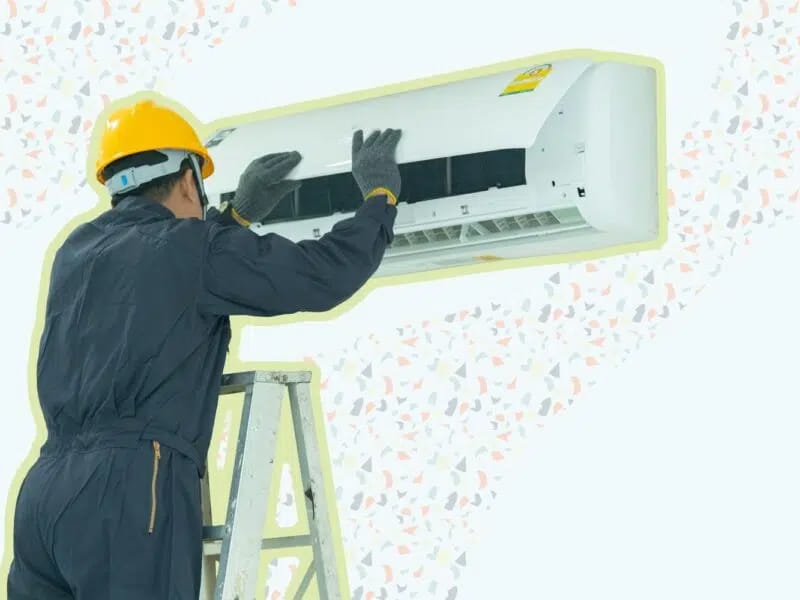 Duct Repair and Replacement
Maintaining your HVAC system's performance is crucial for comfort and efficiency. Professional services address duct issues efficiently, including: –
Duct Repair: Fix leaks and damage to boost energy efficiency and system longevity.
Duct Replacement: For severely damaged or contaminated ducts, installing clean, efficient ductwork ensures better air quality and reduced energy consumption.
Flood Restoration
Water damage is a critical issue for homes and buildings. We have extensive experience in managing and repairing water damage. Immediate action is essential for internal damage, as it worsens rapidly. There's a bit more time for external damage, but it's still serious. Hilux Cleaning water damage cleaners have the expertise and equipment to prevent further damage. Our flood restoration professionals are available 24/7 for emergencies. Contact us at (03) 4240 3531 without delay.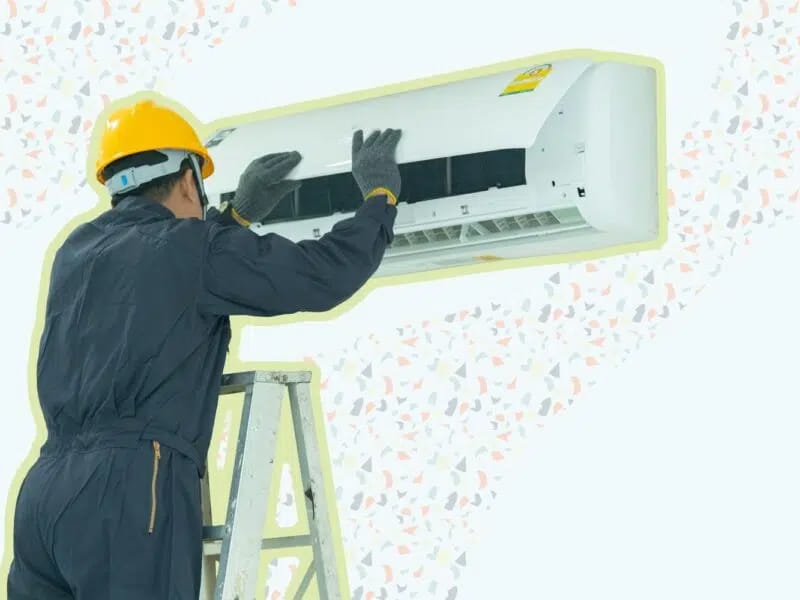 Why Choose Us for Air Duct Cleaning Services in Melbourne?
Our technicians are fully trained and trustworthy and perform each cleaning job perfectly and efficiently. We focus on promoting healthy indoor air, reducing associated health problems, and helping people to live healthy lives.
The workmanship and great attention to detail are some features that distinguish us from other commercial and residential duct cleaning service providers in Melbourne.
We are a quality-endorsed heating duct cleaning company in Melbourne.
We use advanced technology and equipment for ducting heating service.
We ensure an excellent duct cleaning near me job with minimal stress.
With years of experience in the industry, we assure you that your heating and cooling systems are in safe hands.
We have a proven track record of hundreds of highly positive heating duct cleaning reviews.
Our team of cleaning technicians are certified, dependable, and highly skilled.
Comprehensive ducted heating cleaning in Melbourne is competitive and affordable.
You can choose various payment methods with flexible payment options.
Our commercial and residential duct cleaning in Melbourne offers 100% customer satisfaction.
We perform each cleaning task with honesty and integrity.
We pride ourselves on meeting all duct cleaning needs of the clients above every other priority.
We use safe and eco-friendly chemicals and other products for duct cleaning.
Our Duct Cleaning Melbourne Process
Hilux Cleaning provides a reliable duct and vent cleaning service, ensuring the environment is hygienic and impurities-free. If your duct smells terrible, it's time to get it cleaned by a professional. Call us for the best air conditioner cleaning service.
We follow a simple process to ensure your duct heating and cooling system is cleaned to the highest standard. Our certified and experienced will carry out this process accurately and safely.
Step 1:
Firstly, our technicians will inspect each part of the duct and analyse its working performance. We will also include a carbon monoxide test to check for dangerous leaks or faults. We also look for dirt, debris, pollen, and animal droppings. This will help us to use the correct cleaning method.
Step 2:
We will remove all grills and air filters from the heating or cooling system. We will then remove pollutants using compressed air. We use an active cleaning agent to clean these parts of the system.
Step 3:
We then remove and clean the fan, motor, air filters, and other components with compressed air. We aim to clean each part of the system thoroughly.
Step 4:
Our technicians will also clean all duct lines with the help of the latest cleaning equipment. It will break up and collect contaminants. This will be done by inserting a hose and a rotating brush inside the duct. It will clean the duct effectively from within.
Step 5:
After cleaning the duct, we will sanitise the system using quality products and leave your duct clean and fresh.
Latest News


TESTIMONIALS
Professionalism
'Wow' is all we can say. Hilux really turned our property around after we commissioned him for duct cleaning services. A+ Service Really Happy
Services: Heating system maintenance, Heating system repair, HVAC duct & vent cleaning
Andrew Sexton
Punctuality
Hilux Duct Cleaning offers duct cleaning services at a reasonable price. They clean the ducts with high-tech equipment and a safe solution. They are actual experts and best duct cleaners in melbourne. I've utilized their service three times and am quite pleased with it.  Keep up the good work
Service: HVAC duct & vent cleaning
Allan Smith
Quality
When I switched on my ducted heating system, it gave off a really foul odor. I had it cleaned by three different businesses and was dissatisfied with the results until a friend recommended Hilux Duct Cleaning. They were really responsive and efficient, ensuring that a high level of service was provided.
Service: HVAC duct & vent cleaning
Leo Davis