Professional Duct Cleaning Altona
 Hilux Duct Cleaning  Altona is a renowned and well-known company in  Altona that offers duct cleaning services. In the duct cleaning industry, we are a renowned and trusted name. Our duct cleaning professionals are among the best in the business, and they get extensive training to provide you with high-quality duct cleaning services in  Altona for both residential and commercial clients.
We provide a wide range of low-cost duct cleaning services Melbourne wide, such as sanitising and deodrising ducts, repairing vents, HVAC cleaning, carbon monoxide testing, and more! Our Duct Cleaning  Altona services are really affordable, so you won't have to worry about blowing your budget to obtain a clean duct system!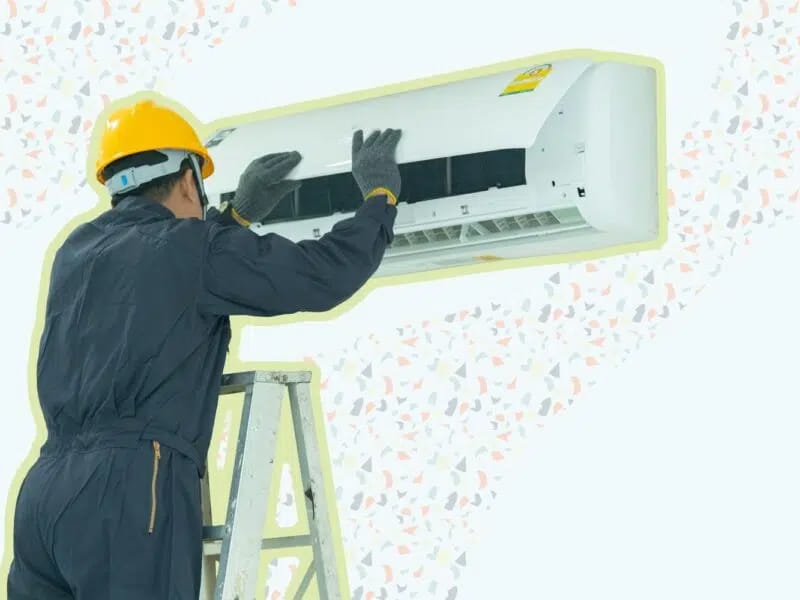 Our Duct Cleaning Altona Procedure
A fantastic air duct system that does everything but offers cooling can be troublesome with bad odour output. But, Hilux Cleaning Services can help you solve your worries with Best Duct Cleaners in Altona. Our dependable residential and commercial same-day duct cleaning services can offer you relief by adhering to our industry-standard procedure.
Hilux Cleaning Services professionals will begin by examining the duct system for any carbon monoxide leaks. Lastly, the outdoor compressor mountings will be inspected and corrected for stability problems.
Next, the team will carefully remove or clean the air filters and screens using compressed air, depending on the accessibility.
The compressed air will clean the duct system components like filter pads, duct insulators, fans, motor, ignitor, spark plug, etc.
After cleaning them, we will use industry (eco-friendly) chemicals to eliminate any likely rudimental debris well. It will also follow sanitising the components to fulfil our duct odour removal Altona service commitments.
Lastly, the outdoor compressor mountings will be inspected and corrected for stability problems.
Why Choose our Duct Replacement Altona Services?
We have performed thousands of successful duct replacement near me services with OEM component replacements. Our top-rated customer service history goes years back, for fixing everything from damaged ductwork, noisy bulkheads, unpleasant smells, etc.
We also deliver Emergency Duct Repair Service Altona solutions to residents and commercial clients with premium after-service care. Get all our services at economical prices without compromising anything. But, here are some additional reasons why Hilux Cleaning Services can be suitable for Altona residents.
We employ a certified team of fully qualified technicians, examiners, and consultants. They are polite, honest and responsive in delivering their responsibilities.
Hilux Cleaning Services offers cleaning, repair and replacement services for commercial and residential duct replacement Altona needs.
Our team is familiar with the different duct air vents and HVAC systems of over 17 top brands. Get quality solutions for duct problems from us, an Australian-registered and licensed business.
Get our Duct repair near me service at any hour in the day or night to have clean air on your premises. We are available 24×7, 365 days a year!
Residential Duct cleaning in Altona
A considerable number of allergies and poisons flow around your house on a daily basis. This dirt and dust get into your ducts, reducing their efficiency and usefulness. Our duct cleaning  Altona service guarantees that all pollutants are removed and that a healthier and more hygienic environment is created for residential properties. Our skilled specialists can clean ducts in residential buildings quickly and effectively. You may put your faith in  Hilux Duct repair and expect world-class duct cleaning services.
Duct Repair in Altona
Leaks in your ductwork may be startling, but they may have a substantial influence on your home's indoor air quality. Leaks in the HVAC system can reduce its efficiency, resulting in increased energy costs that are up to 30% more than previously!
As a result, duct repair is required to ensure that your ducts do not give you any further issues.
 Hilux Duct Cleaning is a well-known brand in the duct cleaning and repair sector, with offices across  Altona and services in all suburbs. You can feel confident that your ducts will be fixed quickly when you work with us. You may be on a budget, but the quality of duct repair services should not be compromised
Same-Day Duct Cleaning Services  Altona
To meet your urgent demands, we provide effective and dependable same-day duct cleaning services in  Altona. Our cleaning procedure complies with industry standards, and we ensure that no mistakes are left behind since we carefully apply each approach. We book services 24 hours a day, seven days a week, and work diligently to ensure your complete happiness.
Benefits of Hiring Us For Duct Repair Services
The quick but effective and reliable services we offer in Altona neighbourhoods are also available on a contract basis. Call us now on (03) 4240 3531 to book our services with discounts!
You are also entitled to gain the following and other benefits when you choose Hilux Cleaning services:
Provide the best repairs or replacements for your duct systems with the latest equipment we bring with us. Using them, we can correct and clean duct problems to deliver your expected and realistic results.

Our team can clean every bit of dirt, grime, and obstructions from the filters, fans, and other parts without causing damage.

The cleaner duct system will automatically perform at its best, constantly, provided that you use some of the tips recommended by our technicians.

You can retain the improvements we make to your duct systems last by preventing overheating issues and saving on energy consumption. It is all possible when you get them cleaned either bi-annually or quarterly.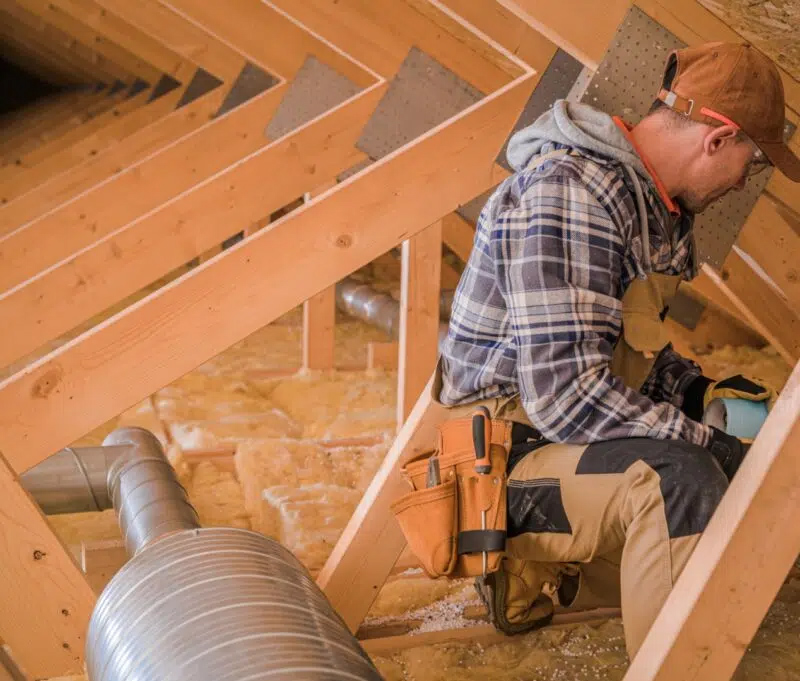 Ducted Heating and Cooling Experts Melbourne-Wide
Reasons to Get Hilux Duct Cleaning Services Altona Deals!
Having cleaner air duct systems can offer you several advantages. Beyond offering you clean air, it also saves energy and prevents you from becoming sick. Moreover, cleaner ducts can also ascertain you could probably avoid house fires. It is also why the Altona residents often demand our Air Ducted Heating Cleaning Service.
The additional vital reasons to get Hilux Cleaning services for duct maintenance are as follows:
Mould Removal
Heating duct systems deal with a lot of moisture and humidity in the air, which can also cause mould formation. Breathing such air can make you sick and cause mental health problems. The Mould also grows around, so removing it is ideal by cleaning at the earliest.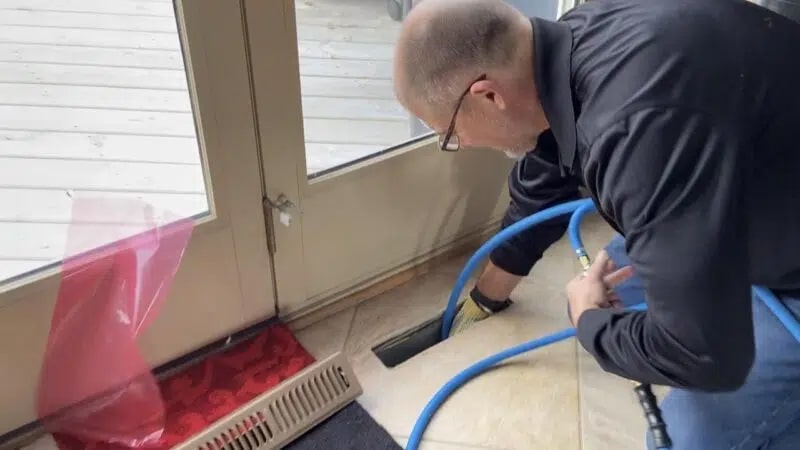 Poor Performance
Unclean duct systems require extra power to produce similar output, causing stress on the system. Excessive strain on the duct system components can make it perform even worse than before and may require costly repairs. But, Hilux Cleaning Services can prevent such outcomes as well as get you original parts, if needed.
Remove Pests
The stuck flies, bees, etc., and insects in your duct systems can obstruct the smooth flow of air. Their presence can also give off a bad odour, spreading around the house quickly. Avoid any such chances by allowing Hilux Cleaning Services technicians to remove them in no time. We can also remove dead rats, birds, etc., from the duct systems.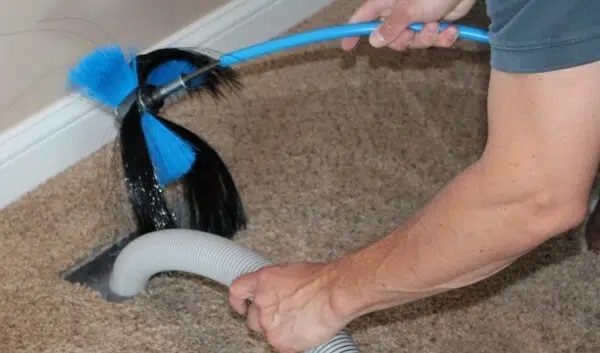 FAQ's
The time it takes for a duct cleaning procedure depends primarily on the size of the HVAC systems. Otherwise, cleaning standard-sized HVAC duct systems usually takes about two to three hours.
The ducted heating is usually connected to a series of outlets and ducts in the ceiling or the floor. Our technicians will carefully remove the different components as required to examine them. An original one will thereafter replace the faulty part at affordable prices.
Often, it's better to repair or replace a component in the Air conditioning duct, as it can improve the performance and reduce energy consumption. To prevent repairs and replacements, getting AC ducts cleaned at intervals is recommended.