Professional Duct Cleaning in Sandringham
Hilux Duct Cleaning, known as one of the leading duct cleaning service providers in Sandringham, offers highly expert services. We work hard to achieve 100% client satisfaction with years of experience and a team of highly skilled duct cleaners and technicians. We want to provide the people of Sandringham with simple yet effective Duct Cleaning Sandringham services. Our duct cleaning professionals utilize top-of-the-line equipment and employ cutting-edge tactics to thoroughly clean your air duct. You can finally put your ducts and vents cleaning fears to rest by hiring us!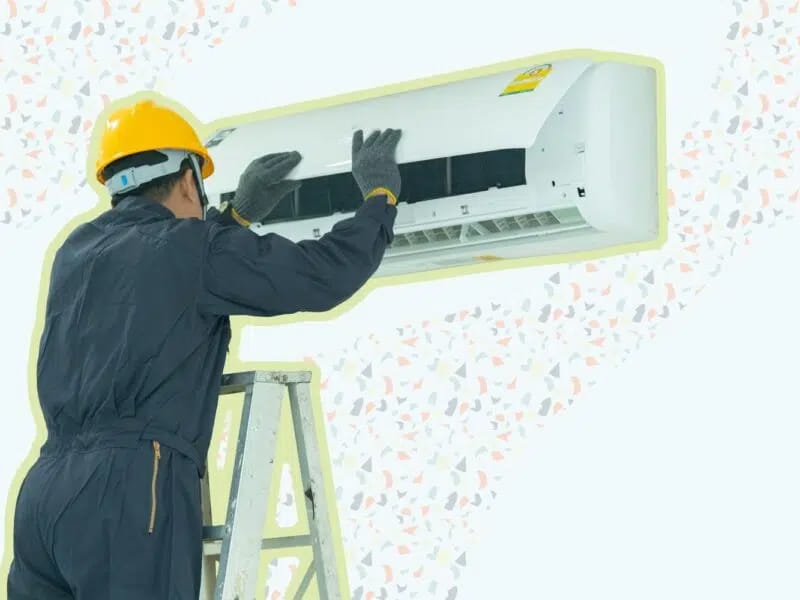 Sandringham Air Conditioning Duct Cleaning
We provide the most cost-effective air duct cleaning in Sandringham. For full HVAC System Cleaning services, we have a certified crew. Hilux Duct Cleaning is the leading home duct cleaning company in the area. Call today to schedule a duct cleaning appointment! Breathe fresh duct air this winter by cleaning your central duct heating system, removing odours from your duct heater, and breathing Fresh Duct Air. Hilux Duct Cleaning is the leading duct cleaning and sanitising company. Our skilled duct cleaners sterilise your ducts using their training and experience. Because they have received sufficient training, they are able to clean and find all duct-related issues. Duct cleaning isn't something you can do quickly on your own. Call us today to schedule a duct check with one of our experts.
Explore our other services Sofa cleaning services, Upholstery cleaning services, Dining chair cleaning
Sandringham Evaporative Cooling Units
Hilux Duct Cleaning Sandringham offers the most cost-effective evaporative cooling unit service. For cleaning the cooling units, we utilise the appropriate instrument. It is critical to get your cooling units tested and cleaned before they become more problematic, since this will improve the system's functionality. A thorough and timely inspection of your units will save you money in the long run. Make a reservation with us today and take advantage of our services.
Sandringham Dryer Duct Cleaning
You must get your dryer ducts cleaned for the protection of your family and pets, since you are aware that filthy dryer ducts might cause a home fire. In addition, the best approach should be employed to clean your duct for a smooth and effective dryer duct operation. Lint clogging within filthy dryer ducts might result in a fire in the home. Hilux Duct Cleaning Cleaning Sandringham can help you right now.
What makes Hilux Duct cleaning stand out?
We are one of the most trusted and reliable duct cleaning company in Sandringham. We value our commitment and ensure the satisfaction of our clients. Hilux Duct Cleaning Sandringham aims to deliver quality duct cleaning services. Our reliable and affordable services include-
Residential Duct Cleaning

Duct Retain Pipes Repair and Replacement
Laundry Dryer Duct Cleaning
Air Conditioning Duct Cleaning
Kitchen Exhaust System Cleaning

Maintenance & Repair of Evaporative Air Conditioning Unit
Competitive Pricing
Duct Cleaning Experts
24×7 Availablity
Same Day Bookings
Affordable and Flexible Services
Serving Melbourne-Wide
TESTIMONIALS
Professionalism
'Wow' is all we can say. Hilux really turned our property around after we commissioned him for duct cleaning services. A+ Service Really Happy
Services: Heating system maintenance, Heating system repair, HVAC duct & vent cleaning
Andrew Sexton
Punctuality
Hilux Duct Cleaning offers duct cleaning services at a reasonable price. They clean the ducts with high-tech equipment and a safe solution. They are actual experts and best duct cleaners in melbourne. I've utilized their service three times and am quite pleased with it.  Keep up the good work
Service: HVAC duct & vent cleaning
Allan Smith
Quality
When I switched on my ducted heating system, it gave off a really foul odor. I had it cleaned by three different businesses and was dissatisfied with the results until a friend recommended Hilux Duct Cleaning. They were really responsive and efficient, ensuring that a high level of service was provided.
Service: HVAC duct & vent cleaning
Leo Davis
Contact us today!
Want to Avail Our No Obligation Free Quotes? Contact Us to have a talk with our Ducts Cleaning experts !!!