Professional  Duct Cleaning in Springvale South
Hilux duct cleaning effectively removes all traces of dust, filth, mould, mildew, and other nasties that have accumulated in your ductwork in Springvale South.
Dust and other filth collect in your ductwork, just as in any other section of your home. Mildew, mould, and bacteria can grow in your air ducts if they aren't cleaned regularly, causing your home to smell terrible when your HVAC system is turned on.
odors will begin to linger in the air over time, regardless of whether your heating or air conditioning is turned on. The stink will persist in your house unless you eliminate the source of the odours. Springvale South professional odour removal services may assist you with this.
To peel the buildup off the walls of your air ducts, a respectable duct cleaning company will utilise a mix of industrial-grade blowers and agitating equipment, as well as high-powered, truck-mounted vacuums to completely remove the buildup from the duct system and your home.
It's a good idea to arrange a deep duct cleaning for your first appointment if you haven't had your ducts cleaned previously. Maintenance duct repair appointments should be arranged every two years once all debris has been removed from the system.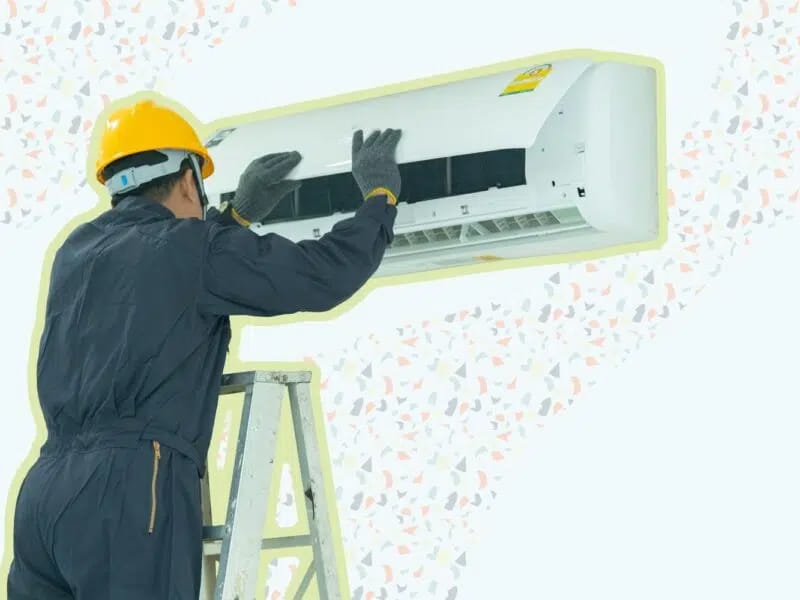 Our Duct Cleaning Springvale South Procedure
We follow a strict, planned procedure to provide our customers with the best duct cleaning in Springvale South. Our processes are designed in a way that will ensure that things don't go south!
Our licensed and trained cleaners will carry out duct cleaning following the process below.
The duct cleaning will begin with an inspection. Our expert cleaner will thoroughly examine all parts and sections of the ducted system and evaluate its performance.
During the inspection, they'll note animal intrusion, dust, dirt, and droppings and clean them with an effective cleaning agent.
Then, with the help of a hose and rotating brush head, our cleaners will clean the inside of your ducts.
After cleaning the inside of the duct, our cleaners will focus on the supply point and return filter.
Once everything is clean thoroughly, one last inspection will take place. This is done to ensure that everything is cleaned correctly.
Why Choose Hilux Duct Cleaning Services?
If you are looking for a company that can offer you outstanding duct cleaning repair and replacement services in Springvale South, then you can choose us. We go above and beyond to ensure you get the best duct cleaning in Springvale South. There is never a job too big or too small for Hilux Cleaning Services in Springvale South.
Here are some of the reasons why you should choose our duct repair services:
Available 24*7, on public holidays, and even on weekends
We also offer emergency duct repair service in Springvale South
All of our cleaning solutions are pet-friendly
Our staff is well trained and can handle any cleaning job effortlessly
Our rates are competitive in Springvale South
We are flexible regarding payment methods as we accept cash, Master Card, Visa credit and debit cards.
What to Expect From Our Hilux Cleaners?
When you choose Hilux Cleaning Services, you can expect:
A thorough inspection of the ducts
Impeccable duct cleaning in Springvale South
Expert duct repair services
We follow all the rules and regulations to provide you with the best cleaning services
Utilise modern tools to clean ducts thoroughly
Use of eco-friendly solution to clean and sanitise the ducts
Kid-friendly and pet-friendly procedure
Benefits of Hiring Professional Duct Cleaning in Springvale South
Choosing professionals for duct cleaning in Springvale South will offer incredible benefits like:
They have the right tools to deal with any problem your duct is facing and can clean any ducted system, whether residential or commercial.

These professionals are experts in cleaning ducts. Hence, after the duct cleaning service, you can expect to get your ducts cleaned appropriately. Clean ducts will consume less power and save money on energy bills.

When you choose professional duct cleaning services, your ducts will be cleaned meticulously, killing any bacteria and viruses in our ducts. So, choosing professional duct repair will save lots of your medical money.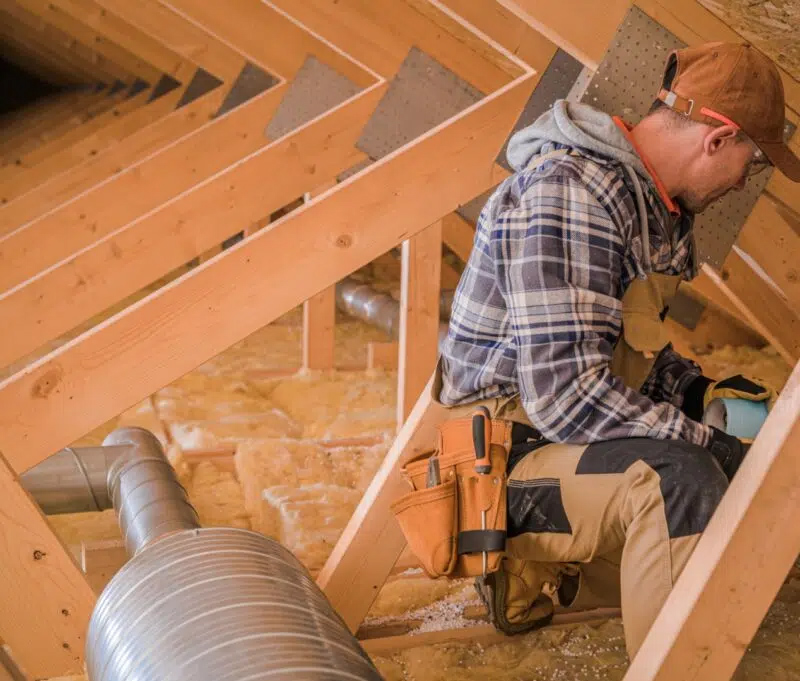 Ducted Heating and Cooling Experts Melbourne-Wide
FAQ's
Yes, cleaning the air conditioning duct is very important because it will surely affect your health. Having dirty and dusty ducts can lead to health complications like migraines, asthma, and other respiratory problems. You can always contact our booking agent and get the best duct cleaners in Springvale South.
To replace ducted heating ceiling vents, you must climb a ladder while holding a screwdriver. Locate and remove the screws while placing one hand over the vent to prevent it from falling. Instead of taking such risks, pick up your phone and dial (03) 4240 3531 and book our duct replacement Springvale service.
Repairing holes in ducts with duct tape is not possible. Despite its name, duct tape will not solve the problem of holes in the duct. To fix the hole, call Hilux Cleaning Services and book our duct repair Springvale service.
Contact us today!
Want to Avail Our No Obligation Free Quotes? Contact Us to have a talk with our Ducts Cleaning experts !!!