Duct Cleaning in Hoppers Crossing
When you hire a professional duct cleaner in Hoppers Crossing, you will get the following benefits:
The duct should be thoroughly inspected.

Ascertain that no-fault remains contained within the duct.

Duct cleaning services provided by professionals.

We adhere to all duct cleaning company guidelines.

Cleaning the duct with the most up-to-date and clean equipment.

We clean and sanitise the duct with natural materials.

Take good care of your children and animals.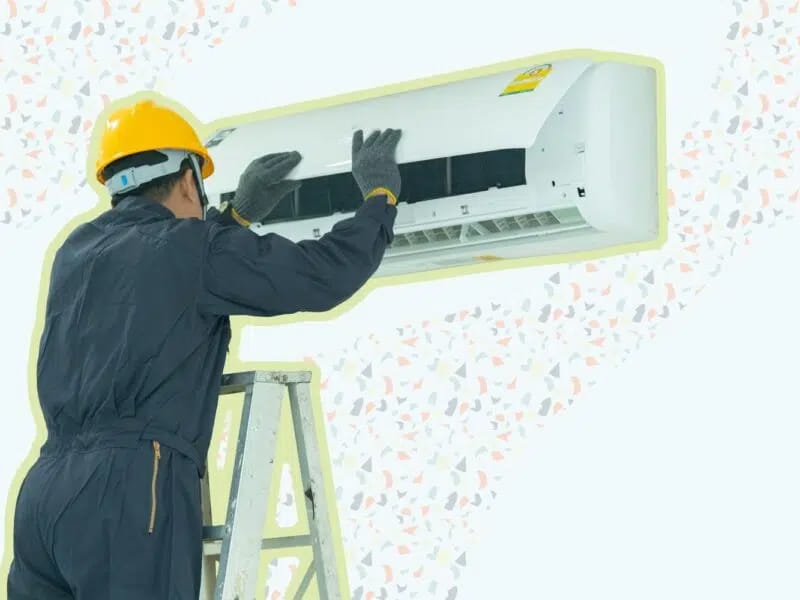 Our Duct Cleaning Procedure – Hoppers Crossing
To improve the quality of duct cleaning work, our professional duct cleaners in Hoppers Crossing follow a specific procedure or set of stages. To prevent any problems, we also follow the protocol. The following method can be completed without difficulty by our skilled and certified experts:
To choose the best cleaning technique, our cleaners will first inspect all of the duct's elements and sections and analyse how well they perform.
After that, they'll keep an eye out for pet dander, filth, and droppings and clean them with a strong cleaner.
After that, a hose and rotating concealer brush will be used to clean the area of the core of your ducts.
Following duct cleaning, we'll concentrate on the duct's supply point and return filter.
Our specialists will do a last inspection after everything has been cleaned to ensure everything is flawless for client satisfaction.
Why Choose Hilux Duct Cleaning Services?
Unnoticed foreign particles will develop in ducts. Rodents and roaches are two examples of creatures entering the ducts undetected. These things will not only jam your ducts but also harm the air quality, increase energy costs, and trigger allergic reactions.
What will you do then? You must pick up the phone in these circumstances and dial Hilux Cleaning Services. We provide you with the top-notch, most affordable duct replacement in Hoppers Crossing.
Therefore, pick Hilux when looking for the top "duct repair near me" because:
We provide duct repair and replacement services at Hoppers Crossing on the same day.
An official participant in the National Air Duct Cleaners Association (NADCA).
Reliable technicians who hold authorised certifications.
Complete client satisfaction is guaranteed.
Reservations can be made at any time.
Non-obligatory over-the-phone quotations.
Dedicated and courteous booking staff.
Emergency duct repair service Hoppers Crossing
We offer duct cleaning near me services for ducts used for heating and cooling. With cleaner ducts, every Hilux Cleaning Services employee strives to improve your quality of life and the environment.
Cleaning of Air Conditioning Ducts in Hoppers Crossings
In Hoppers Crossings, we offer the most cost-effective air duct cleaning. We offer a professional workforce for complete HVAC System Cleaning services. Hilux Duct Cleaning is the area's premier duct replacement business for residential customers. To arrange a duct repair appointment, call immediately! Clean your central duct heating system, remove smells from your duct heater and breathe Fresh Duct Air this winter to breathe fresh duct air.
You won't be able to clean your ducts rapidly on your own. To book a duct inspection with one of our professionals, call us now.
Hire Affordable yet Remarkable Duct Cleaners
Throughout the year, ducts are put to a lot of use. They must also be maintained on a regular basis due to normal wear and tear. Make sure you schedule duct cleaning services on a regular basis to keep your ducts running smoothly for a longer amount of time. Furthermore, if cost is a concern, you should know that Ducted Heating Cleaning provides high-quality duct cleaning services at very affordable rates. Our duct repair Hoppers Crossing team has the most qualified professionals to provide safe, high-tech, and efficient duct replacement services in the shortest period possible. So, now is the time to hire the finest at a reasonable price.
FAQ's
If there is significant visible mould growth inside your ducts, duct cleaning is advised and is not a waste of money, according to the EPA (Environment Protection Agency). Insects, rats, and other small animals live in the ducts.
The age of the system is one of the essential aspects to consider when deciding whether to repair or replace it. Your ducted air conditioner should last up to 20 years, depending on the type of unit, how it is used, and how well it is taken care of.
Having the ductwork cleaned, examined, and maintained on a regular basis is a brilliant idea. This helps homeowners increase the ducts' useful lives and, as a result, maximises the effectiveness and performance of their heating and cooling systems.