Our Duct Cleaning Hawksburn Procedure
We have established a simple and hassle-free approach for our cleaners to provide a dependable and cost-effective duct cleaning service in Hawksburn. This procedure will produce the desired results while ensuring we do not exceed your budget. Our duct cleaning procedure involves the following steps:
We will do a carbon monoxide test before beginning the cleaning process. Our carbon monoxide testing device will concentrate on the existing duct damage, such as leaks or holes.

Once our duct repair professionals have completed their work, we will use compressed air to clear the dirt and dust from your ducted system.

Next, our technicians will use compressed air to clean the fan, motor, air filters, and other duct components.

Using the breaking tactics, we will destroy and collect dirt to clean the return air vent and all duct pipes.

Our technicians will sanitise the entire system using effective and environmentally friendly cleaning methods.

Finally, one final evaluation will guarantee that our professionals have completed each stage competently and accurately and that the client is pleased with what we do and how we do it.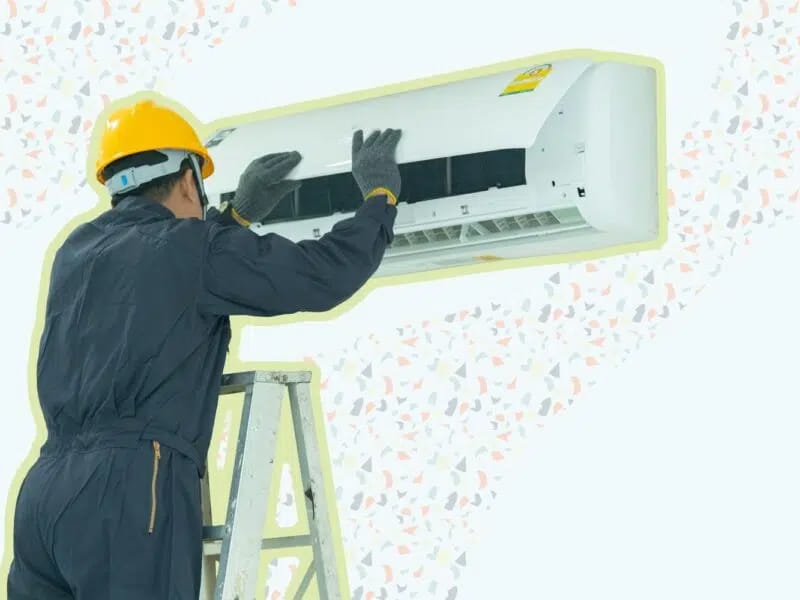 Why Choose Our Duct Cleaning Services in Hawksburn?
We are Hawksburn's top choice for duct cleaning and replacement services for many homeowners and businesses. The following are the motivations behind why we are the best cleaning business in town:
All of our services are dependable and reasonably priced. When you choose our duct repair Hawksburn service, there will be no surprises. You shall bear any unexpected or additional costs before we provide our services.
We care about our clients and receive a lot of enjoyment from thoroughly cleaning their residential or commercial ducted systems.
We guarantee quality, cleanliness, and consistency. If you are dissatisfied with how we work or the quality of our service, send us images the same day, and we will re-clean the system for free.
We are punctual while performing same-day duct repair Hawksburn services. We will arrive on time and do the service without any delays.
Our duct cleaning, repair, and replacement services in Hawksburn are both excellent and affordable. Whether you require a central air conditioner or air ducted heating cleaning service, Hilux Cleaning Services has the best duct cleaners.
We are accessible 24 hours a day, 7 days a week, to provide our clients with outstanding and efficient duct cleaning Hawksburn service. Call us at 03 4240 3531 to book our service and receive an obligation-free quote.
Benefits of Hiring Our Duct Cleaning Services Hawksburn
The average homeowner will never spend much on the most up-to-date duct cleaning tools and equipment. This can make a significant difference because our cleaners are equipped with all of the latest equipment needed to clean your ducts efficiently.
You can clean the vent covers and grills on your own, but how can you clean the mucky crud inside your ducted system? Our duct cleaning services will ensure that your ducts are fully cleaned both inside and out.
Vacuuming your ducts and cleaning dirt and accumulation in the vent is simple. Cleaning and returning them on your own might be a difficult task. Hiring professionals can assist you because they have the necessary tools to clean your ducts thoroughly.
Ducts are an excellent breeding ground for mould, bugs, dust, and grime. Hiring our skilled cleaners will assist you in sanitising the entire system, preventing inflammatory reactions and other health issues.
Why You Need Duct Cleaning?
There are several reasons why duct cleaning is essential. You can undoubtedly clean your ducts yourself, but this will not achieve the desired effects. To avoid duct replacement in Hawksburn, you must use the best duct cleaners.
Cleaning your ducts on a regular basis will benefit you in maintaining a clean and fresh environment in your home and workplace. Poor air quality in your home or office will have little effect on your health. As a result, it is critical to clean your ducts every six months. You require duct cleaning for the following reasons:
Your duct will acquire pet hair over time if you have a pet. This might result in clogged ducts and poor ventilation. That is what you must handle; duct repair is required.

Duct cleaning is absolutely necessary to avoid asthma and other allergies.

The odour of tobacco smoke is really unpleasant. Duct cleaning will be the primary method of removal.

Water accumulation inside the duct might generate a foul odour all over the house.

A nasty odour will spread throughout your property if you have dead pests in your ducted system. Our professionals will eliminate this bad odour by providing affordable duct replacement services in Hawksburn.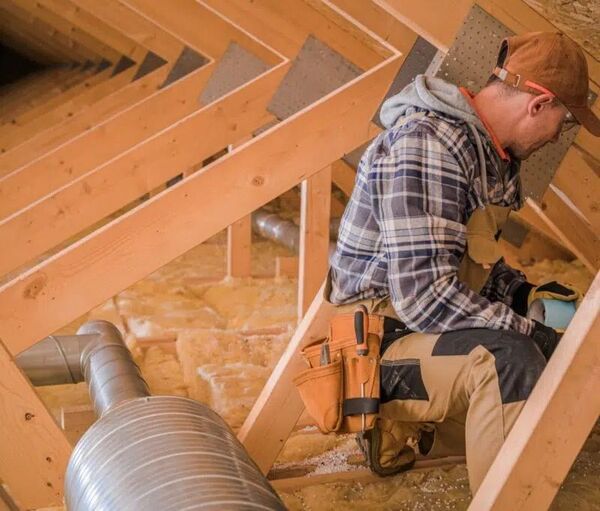 Ducted Heating and Cooling Experts Melbourne-Wide
Our Duct Repair and Replacement Services in Hawksburn
Poor indoor air quality can cause a lot of health problems, including lung damage and allergies. So, after a specific period of time, you genuinely require expert duct cleaning Hawksburn services.
You can have your ducted system fixed, cleaned, and sanitised perfectly with the help of our duct repair and replacement services in Hawksburn. Among the duct repair services we provide are:
Commercial Duct Cleaning in Hawksburn
Do you realise that you spend nearly 33% of your time working? It means you should not overlook the value of clean and high-quality airflow. As a result, we provide the best commercial duct cleaning in Hawksburn.
Our cleaners are extremely capable of managing commercial duct cleaning for a wide range of enterprises, including retail stores, restaurants, and medical facilities. We will clean and sanitise your workplace and provide duct repair services to improve the health and productivity of your employees.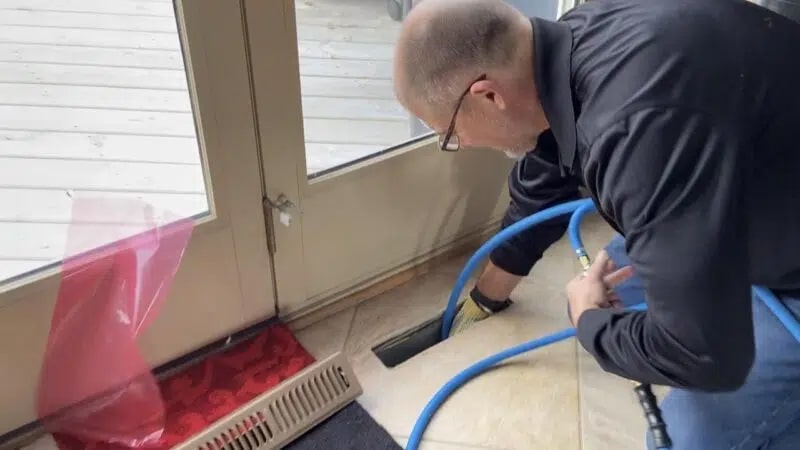 Dryer Vent Cleaning Service
Servicing your dryer is critical since unclogged dryers prevent you from dangerous fire threats. Cleaning the dryer vent and isolating the ducts with a reliable dryer will help you keep your house or business secure.
It will take a long time to complete this task on your own. As a result, it is preferable to call us and schedule our dryer vent cleaning service. We will provide a service in which your dryer vent will be removed and completely cleaned. It will also increase the operation of your system and lower your energy bills.
Residential Duct Cleaning in Hawksburn
Besides commercial duct cleaning, we also clean ducts in all types and sizes of Hawksburn residential buildings. We make sure that your home's ducted system is professionally cleaned and clear of bugs and debris.
Our comprehensive duct replacement services for houses also ensure that each cleaning work is completed using the latest and innovative technology and environmentally responsible approaches.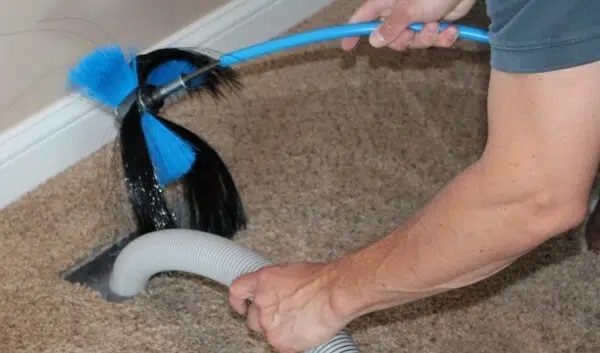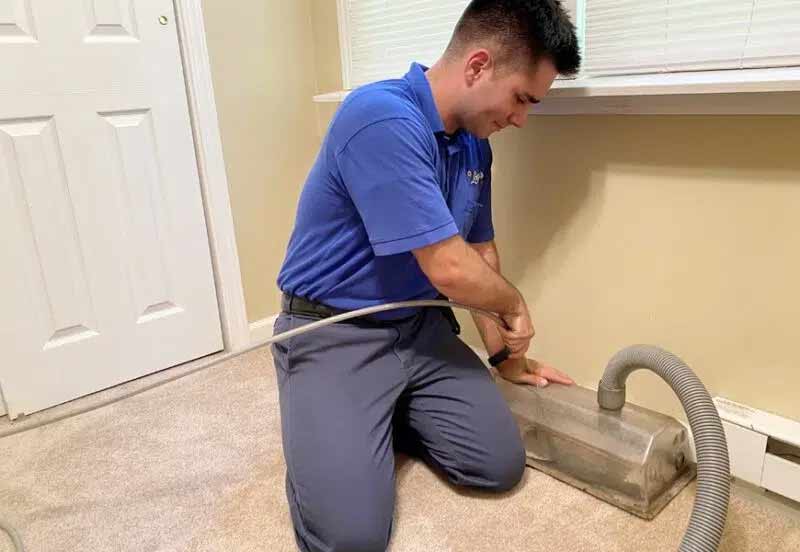 Ducted Heating Cleaning in Hawksburn
To repair your ducted heating system, you must first understand its components and operation. Rather than doing your cleaning, it is advisable to hire a professional. You can arrange our air ducted heating cleaning service at any time.
Our skilled cleaners will utilise compressed air and other methods to clean all internal system parts and air filters, as well as sanitise the system using eco-friendly treatment. After the cleaning, your heating duct system will function more efficiently, and you will save money on energy expenses.
FAQ's
Here are a few of the pros and cons of duct cleaning services: Pros:
Improve the efficiency and lifespan of your HVAC system.
Reducing the risk of serious diseases
A clean environment is free of allergies.
Remove offensive odours.
No need to spend money every year.
Cons:
Testing is not possible.
Some systems may require replacement.
Many older homes still have metal duct, but flexible duct is more common in modern homes. Both are effective. Still, don't overspend on an HVAC contractor if you decide to switch from metal to flexible duct. It's a time-consuming job, but it's one you can handle on your own.
Yes. Our specialist duct cleaners are qualified to provide all types of duct repair Hawksburn services.