Duct Cleaning in Williamstown
Hilux Duct Cleaning may be regarded as an indoor air specialist because of the outstanding duct-related services we provide in Williamstown. If you want your HVAC system cleaned, we don't recommend hiring just anybody.
When a cooling or heating unit is used constantly for an extended period of time without being cleaned or maintained, the device's efficiency suffers as a result of clogged ducts and vents. As a result, your system will have a hard time maintaining a consistent temperature, and your power bill will rise. Viruses that grow in congested soil have the potential to make the entire family sick. That is why, from time to time, expert duct repair is required.
Our team of qualified specialists has the expertise and equipment needed to not only complete the work properly, but also to ensure that the advantages are long-term. Our skilled technicians can assist you in conserving energy and money while also increasing the quality of the air you breathe. The air duct cleaning services provided by Hilux Duct Cleaning are designed to your unique needs in order to enhance the quality of the air you breathe and the system's functioning.
Hilux Duct Cleaning is a well-known company that specialises in the technical and sanitary cleaning of inside ducts. We use our significant knowledge and cutting-edge equipment to achieve this.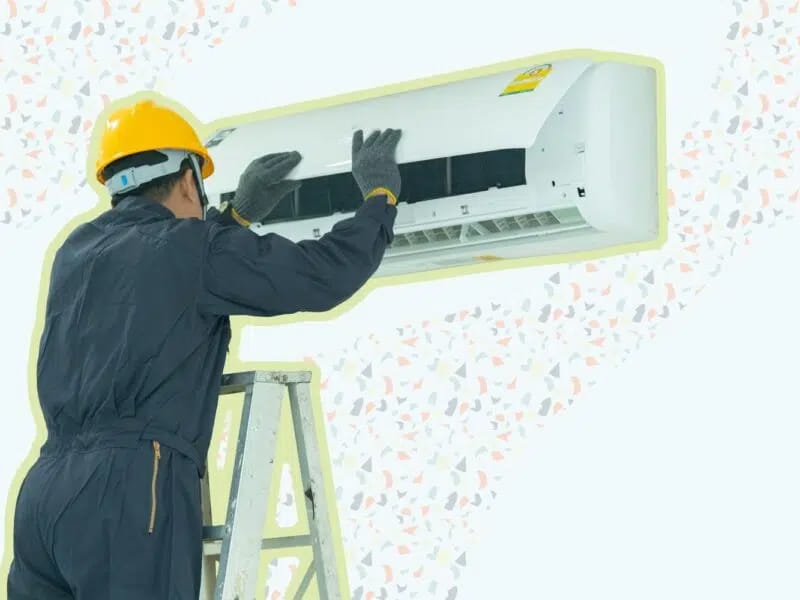 Our Duct Cleaning Williamstown Procedure
If you want a precise and thorough cleaning of your ducted system, then hiring Hilux Cleaning Services can work wonders for you. We are a process-driven company, and to provide our customers with shining ducts, we have defined certain processes for our cleaners.
Our duct cleaning Williamstown process involves:
A detailed inspection of the ducts to check the presence of mould, dust, dirt, and animal intrusion.
Comprehensive cleaning and secure removal of all vent covers.
Interior cleaning of the duct pipelines with the help of rolling brush and hose.
Breaking up and eliminating pollutants for easy removal.
A complete sanitisation and deodorising of supply and return vents.
One final inspection to see no stones left unturned and ensure complete customer satisfaction.
We at Hilux Cleaning Services offer our customers all-inclusive duct repair and replacement services in Williamstown. Call us and get a free quote and amazing discounts today!
Why Choose Hilux Duct Cleaning Services?
Every cleaning job is the same: we strive to make our clients happy with our duct cleaning Williamstown services. This is why we are one of Australia's most preferred duct cleaning companies.
People choose our duct repair services in Williamstown because:
Our attention to little details makes us stand out from the rest. We are effective and productive while closely monitoring the little details and information.
We plan and define a process to clean your ducted system in an organising manner. This helps our cleaners to clean your ducts thoroughly and reduce the chances of any mishaps.
We use advanced technology to clean your ducts thoroughly and improve the quality of the air you breathe in. We use a scientific approach to remove dust and moulds to leave your ducts squeaky clean.
We have a friendly, organised, helpful, and trustworthy team. We will support our clients and requests to achieve their dream clean. We don't use automated software to engage with you. Instead, we use a more traditional approach and personally hear your cleaning problems.
What to Expect From Our Hilux Duct Repair Services?
Ducted systems are prone to dust, dirt, grime and mould accumulation due to dampness and dark inside. Apart from these, critters like roaches, dust mites, rodents, etc., can make their way into your ducted system without notice.
These things can cause clogged ducts, deteriorating air quality, and increase energy costs by reducing your ducts' performance. So, what will you do then? All you need to do is to pick up your phone and call Hilux Cleaning Services.
When you hire us, expect:
A thorough inspection
Flawless duct repair Williamstown service
Highly-trained and solution-oriented cleaners
Free and non-obligatory quotes over the phone
24-hour booking lines.
Your affordable result for the "duct replacement near me" search
Services for Ducted Heating Repairs and Maintenance in Williamstown
Fire and smoke damage are two sorts of damages that may occur in the duct. We don't only clean your ducts; we also fix any damage that has happened. The ducting has been severely damaged by fire and smoke. For months, the scent of fire and smoke remains. Our technicians, on the other hand, use cleaning chemicals and equipment to rapidly and successfully repair duct damage. Please contact us if you want ducting repair services. The quality of our ducted heater repair service is guaranteed. In Williamstown, we have the best air conditioning duct repair professionals. You may hire them whenever you want, and they will be at your AC duct repair job within an hour of your call.
Benefits of Hiring Professional Duct Cleaning in Williamstown
You might be wondering why you should hire professional cleaning companies if you can use DIY methods to clean your ducts. Well, here are some of the benefits of hiring a professional duct cleaning company:
Professional cleaners have all the required up-to-date tools with the latest technology. With the help of these instruments, they can clean any ducts – whether commercial or residential property.

When you choose a skilled duct cleaning company, your ducted system will receive a thorough cleaning. This will result in higher efficiency and lower electricity bills.

If they are not taken care of properly or improperly cleaned, then ducts will be covered in dust and filth over time. Hence, deep cleaning will be needed to eliminate these particles. This is where an adapt duct cleaning Williamstown company can help you with their effective cleaning services.

Hiring a seasoned duct cleaning company will ensure that there are no bacteria, viruses, or dead animal bodies. This will improve the indoor air quality and make the atmosphere healthier for you.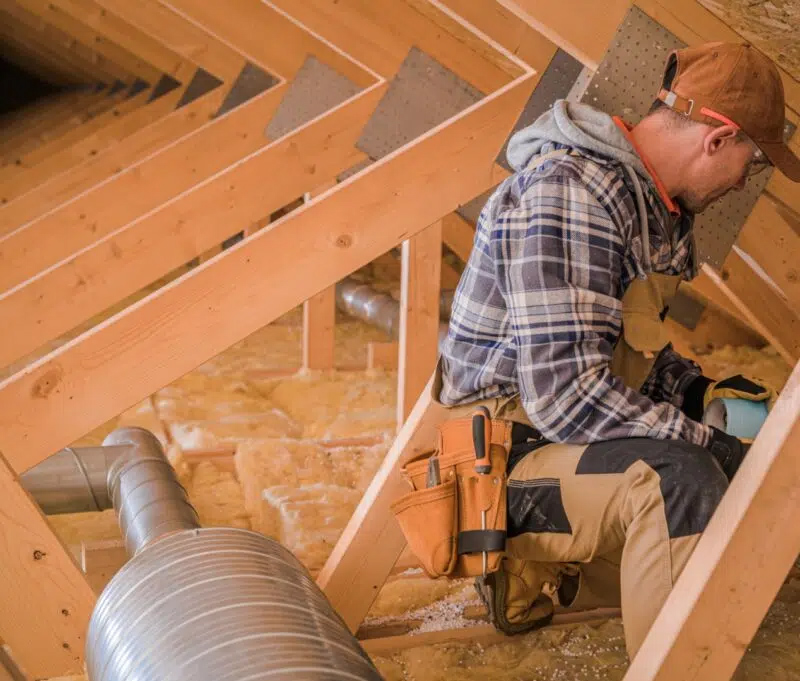 Ducted Heating and Cooling Experts Melbourne-Wide
FAQ's
Yes, it is vital to get your ducts cleaned. It will eventually save money by reducing electricity bills and medical bills.
To replace the round ducted heating ceiling vents, grab the edge of the ceiling vent with your hands and pull it straight out of the ceiling. You can use a screwdriver under one edge to pry it out of the ceiling. Or you can call us and book our duct replacement Williamstown service.
The average ducted air conditioner repairing cost ranges from $6,000 to 12,000 dollars. However, you need not worry about the prices as we offer our customers affordable duct repair Williamstown service.