Professional Duct Cleaning St Kilda
Due to blocked ducts and vents, the effectiveness of a cooling or heating unit reduces when it is operated constantly for a long period of time without any cleaning or maintenance. As a result, your system will struggle to maintain a consistent temperature, and your power bill will rise. Furthermore, viruses that grow in the blocked soil have the potential to make the entire family sick. That is why, from time to time, expert duct cleaning is essential.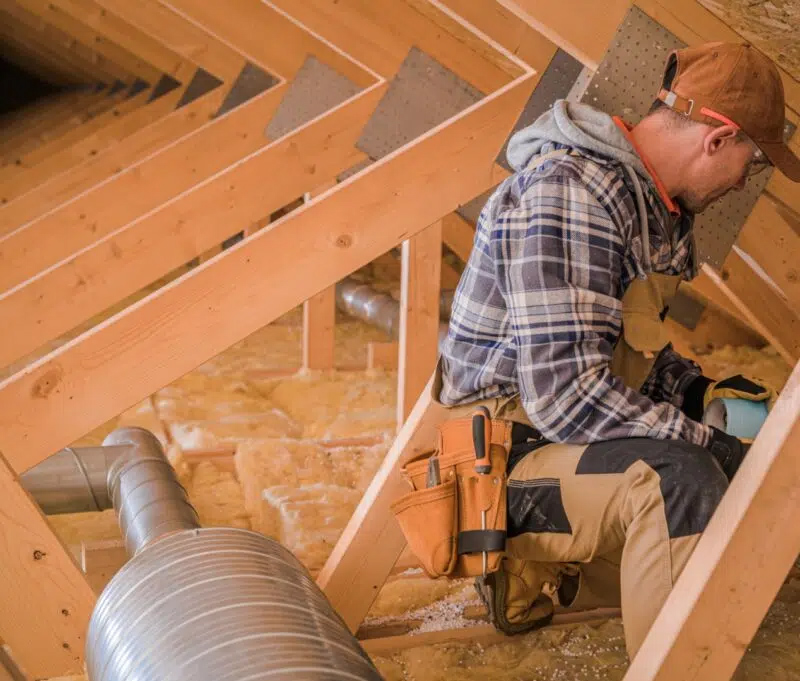 Because of the effective duct-related services we provide, Hilux Duct Cleaning may be considered an indoor air specialist. If you want to clean your HVAC system, we recommend that you do not employ just anybody. Our team of competent specialists has the required expertise and tools to not only do the task flawlessly but also to ensure that the effects are long-lasting. Our skilled experts can assist you in conserving energy and money while also increasing the quality of the air you breathe. Hilux Duct Cleaning's air duct cleaning services are customized to match your unique needs in order to enhance the quality of the air you breathe and the efficiency of your system. 
Hilux Duct Cleaning is a recognized firm specializing in technical and hygienic cleaning of interior ducts, utilizing our significant knowledge in these fields and the most cutting-edge technologies available. explore our other Hilux Services Silverfish Pest Control Melbourne, Spider Pest Control Service, Flea Pest Control Service, Bed Bug Treatment Melbourne
St Kilda duct heating repair, HVAC service, duct leakage, and pipe replacement
You've come to the correct place if your duct has been damaged and you're looking for the finest duct repair business in St Kilda. Duct Repair St Kilda is provided by Hilux Duct Repair and Replacement, which offers high-quality and cost-effective services. We fix any holes or leaks in your duct that are affecting its efficiency. You may reach out to us if you want a flawless ductwork repair service on the same day as your appointment.
100% Customer Satisfaction Guaranteed

Experts who have a minimum of 10 years' experience

Technicians that are fully qualified and trained All duct-related services may be found under one roof.

Cleaning Services by HAVC Technicians that are skilled and certified

Cleaning of ducts on the floor and in the ceiling

Price includes all residential properties that offers a cost-effective and budget-friendly option
Services for Ducted Heating Repairs and Maintenance in St Kilda
A dangerous sort of devastation that might occur in the duct is fire and smoke damage. We not only clean your ducts, but we also repair any damage they may have sustained. The ducts are severely damaged by fire and smoke. For months, the scent of fire and smoke lingers. Our technicians, on the other hand, use cleaning chemicals and machinery to efficiently and swiftly repair duct damage. Please reach out to us if you want ducting repair services. We guarantee that our ducted heater repairs service will be of the highest quality.
In St Kilda, we have the best specialists for air conditioning duct repair. You may engage them at any time and they will arrive at your ac duct repair job within an hour of your request. Other services we provide include:
Residential Duct Cleaning

Duct Retain Pipes Repair and Replacement
Laundry Dryer Duct Cleaning
Air Conditioning Duct Cleaning
Kitchen Exhaust System Cleaning

Maintenance & Repair of Evaporative Air Conditioning Unit
Competitive Pricing
Duct Cleaning Experts
24×7 Availablity
Same Day Bookings
Affordable and Flexible Services
Serving Melbourne-Wide
TESTIMONIALS
Professionalism
'Wow' is all we can say. Hilux really turned our property around after we commissioned him for duct cleaning services. A+ Service Really Happy
Services: Heating system maintenance, Heating system repair, HVAC duct & vent cleaning
Andrew Sexton
Punctuality
Hilux Duct Cleaning offers duct cleaning services at a reasonable price. They clean the ducts with high-tech equipment and a safe solution. They are actual experts and best duct cleaners in melbourne. I've utilized their service three times and am quite pleased with it.  Keep up the good work
Service: HVAC duct & vent cleaning
Allan Smith
Quality
When I switched on my ducted heating system, it gave off a really foul odor. I had it cleaned by three different businesses and was dissatisfied with the results until a friend recommended Hilux Duct Cleaning. They were really responsive and efficient, ensuring that a high level of service was provided.
Service: HVAC duct & vent cleaning
Leo Davis
Contact us today!
Want to Avail Our No Obligation Free Quotes? Contact Us to have a talk with our Ducts Cleaning experts !!!