Best Residential Duct Cleaning Services Ringwood
Hilux Duct Cleaning Ringwood is a duct cleaning and repair business that specializes in air duct and vent cleaning. We provide advanced cleaning solutions for all types of ducting and HVAC systems, regardless of size, shape, or form. Our highly trained house duct repair Ringwood team is always evaluating and refining their cleaning procedures in order to increase the quality of their work.
Air ducts are an important part of almost every contemporary air-based technology. Air ducts are required in almost all buildings, whether for cooling or heating. Furthermore, because these systems are used on a daily basis, they must be maintained on a regular basis in order to function correctly. There are a limited number of home duct cleaning Ringwood companies to choose from, and even fewer that you can trust.
To cause the least amount of interruption to you and your loved ones, all work is completed as promptly and discreetly as possible.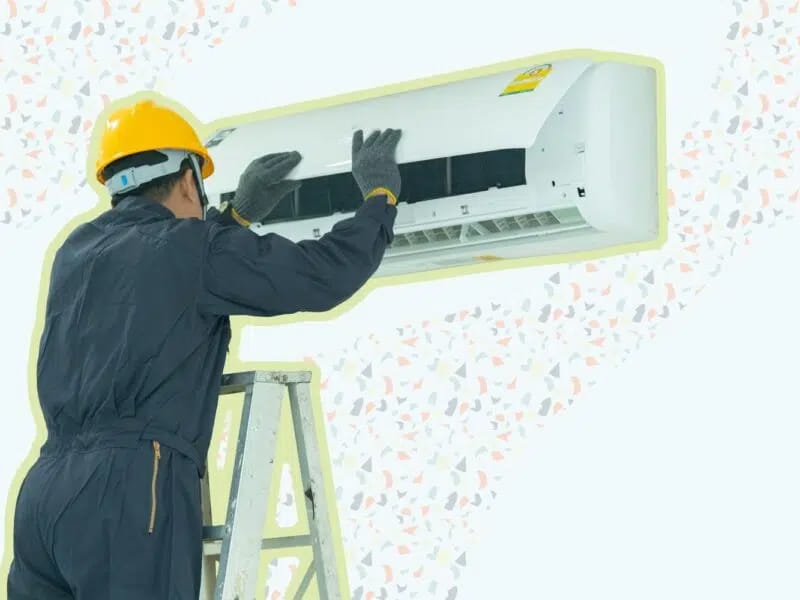 Cleaning of Air Conditioners and Furnaces
Air conditioners and furnaces should be cleaned on a regular basis.
A dirty evaporator coil, clogged drain line, or backed-up condensate line might be the source of the musty and moldy stench. This is because, like your ductwork, if these components aren't kept clean, they might develop mould and mildew over time.
Now is the time to start cleaning your a/c or furnace on a regular basis if you haven't already. Cleaning all of your HVAC components will not only help keep your home's air fresh and clean, but it will also help your heating and cooling system function more effectively.
Same Day Duct Cleaning Ringwood
Our Ringwood duct cleaners are accessible the same day to clean your ducts. It's critical to clean your ducts not just to maintain them clean and healthy, but also to keep you and your family safe. When dust accumulates in the ducts, it may be rather dangerous. To begin with, this dust will escape from the ducts with the air, perhaps putting you in a perilous situation. Second, this dust attracts other contaminants that are harmful to human health, such as infections, allergies, and other toxins. Finally, dust can clog ducts, resulting in unintentional fires. At no extra charge, we give service to all nearby suburbs.
Our Duct Cleaning Ringwood Procedure
Our expert duct cleaners in Ringwood follow a specific process or steps to achieve better duct cleaning results. We also adhere to the process to ensure that nothing goes wrong. We have trained and licensed experts that can carry out the below-mentioned process without any hassle:
Firstly, our cleaners will inspect all parts and sections of the duct and evaluate its operating performance to decide the proper cleaning method.
Then, they will look out for animal dust, dirt, and droppings and clean them with an effective cleaning agent.
Next, the inside of your ducts will be cleaned with the help of a hose along with a rotating brush head for effective cleaning.
After cleaning the duct, we will focus on the duct's supply point and return filter.
After everything is cleaned, our experts will do the final check to ensure that everything is perfect for customer satisfaction.
Why Choose Hilux Cleaning Services?
The foreign particles settle down in ducts without your knowledge. Animals like rodents and roaches can also intrude on the ducts without being noticed. All these factors won't only block your ducts but will also spoil the air quality, increase energy bills, and cause an allergic reaction.
So, what will you do? In these situations, you must pick up your phone and call Hilux Cleaning Services. We offer you the outstanding best duct cleaning services in Ringwood at a very cheap rate.
So, when you search for the best "duct cleaning near me", choose Hilux because:
We offer same-day duct repair service
A recognised member of the National Air Duct Cleaners Association (NADCA)
Dependable and certified technicians
100% customer satisfaction guaranteed.
Booking lines are open 24X7
Non-obligatory quotes over the phone
Highly-trained and soft-spoken booking staff
Home to the best duct cleaners in Ringwood
We deliver duct replacement services for both cooling and heating ducts. Every employee of Hilux Cleaning Services works devotedly to make your life healthier and greener with cleaner ducts.
What to Expect From Our Hilux Cleaners?
When you choose our duct repair and replacement services in Ringwood, you can expect professional service from our expert cleaners. Choose us and expect:
Proper inspection of the ducts
Faultless duct cleaning services
Experienced duct repair services
We follow all the rules and standards of the duct replacement company
Usage of the latest equipment to get cleaner ducts
Use of natural solution for cleaning and sanitising the ducts
Kid-friendly and pet-friendly solutions and services
Signs You Need a Professional Duct Cleaning in Ringwood
If you experience any of these signs, call us at (03) 4240 3531 and book our duct cleaning Ringwood services immediately.
Unpleasant Odours
When dirt and other allergens settle over ducts, it will generate a musty, foul odour. In this situation, contact our professional cleaner to clean your ducts.
Presence of Mould
Ducts usually have moisture in them all the time. This can lead to mould production on the surface of the duct filters. It will decrease the working quality of the duct. So, it is better to call us and get your ducts mould-free.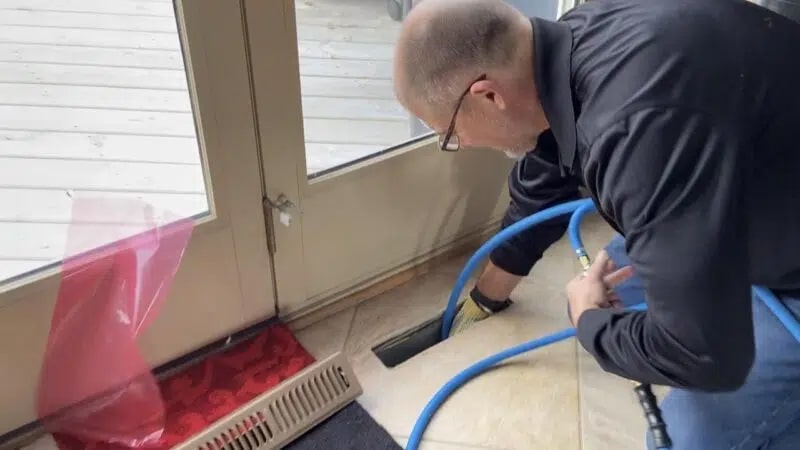 Debris on Air Filters
If your ducts get filled with dust and debris, it will spread a dusty smell. In that condition, you need to clean it immediately. For that, you can take the help of our commercial duct cleaning service in Ringwood.
Improper Flow of Air
If your duct is uncleaned and dirty, you will notice an improper airflow inside your living place. This is another sign that indicates that you need a professional duct cleaning service.
Allergy
If you or your family suddenly experience certain allergens and respiratory problems, then it is time for you to call professional duct cleaners. If not done on time, it can lead to diseases and various health complications.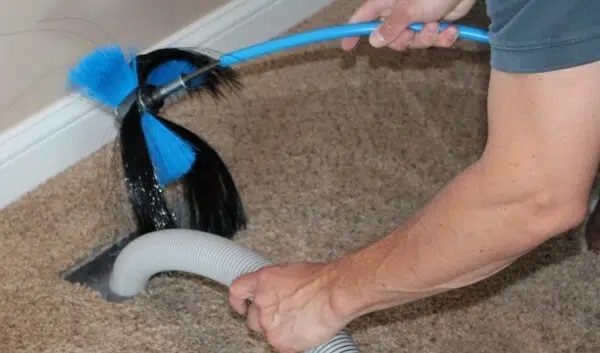 Eliminate Various Ducted System Issues with Regular Duct Cleaning Ringwood Services
One of the best reasons to have your air ducts cleaned is the assurance of knowing that your ducts are cleaned and free of germs. Our cleaning experts will be able to spot any problems with your heating and cooling system and will suggest the best air duct heating cleaning service.
If you have holes in your ducts, vermin intrusion, and mould or fungi growth in your ducts, then our experts will point them out and repair them before they become significant issues.
Regular air duct cleaning benefits can be a lifesaver for any property owner, especially if you suffer from allergies. Regular duct cleaning is needed in your residential and commercial property to make it clean and free of allergens and germs.
Our duct replacement process is simple. Our trained technicians will visit your home or office laced with the best professional equipment for duct repair and sanitisation. With the help of these tools, they'll be capable of eliminating any dust, germs, or other debris settling over time.
FAQ's
Professional duct cleaning companies use large, portable or truck-mounted vacuum collection devices to suck dust and debris from your ducts. However, our expert cleaners will perform a few preliminary steps before starting the process. Call us and book your duct cleaning appointment today!
Duct heating replacement can cost anywhere from $2,000 to $5,000, based on your property. If you want to avoid this duct replacement Ringwood cost, ensure that you schedule a regular checkup, cleanup, and repairing of your ducts.
Repairing a flex duct is a complex task and can be very time-consuming. Plus, doing it by your own will not confirm desired results. So, it is better if you hire duct cleaning Ringwood Company. We at Hilux Cleaning Services offer our customers cheap and reliable duct cleaning services.