Duct Cleaning in Point Cook
If you're searching for the best duct cleaning service in Point Cook, Hilux Duct Cleaning is the company to call. We have locations in all of the major cities. As a result, you may enlist the help of our Duct Cleaning Point Cook for duct cleaning in Point Cook and the nearby areas.
For an emergency basis, we provide a comprehensive range of duct cleaning services. To schedule our services in Point Cook, call the customer service number provided. We are accessible to assist you
Electricians with expertise

Cleaning Technologies of Today

Services of the highest calibre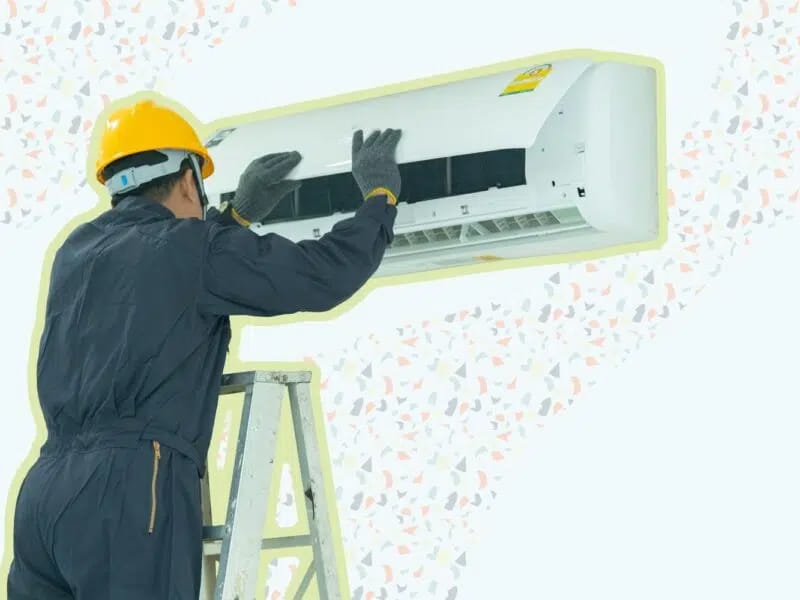 Our Duct Cleaning Point Cook Procedure
We at Hilux Cleaning Services provide our customers with the best duct cleaning in Point Cook with the help of a pre-defined cleaning procedure. We rely on our best duct cleaners and equipment to provide excellent and dependable results.
Our duct cleaning services in Point Cook involve the following steps:
We will begin the cleaning process by checking the carbon monoxide level for your and our cleaners' safety. We will also look out for any other leaks in your ducted system.
Once the CO test is done, our team of experts will remove the air filters and screens. Both parts will be cleaned extensively to clean dirt using compressed air.
Then, we will move to the motor, fan, air filter, and other duct parts. We will clean the using compressed air.
With the help of the powerful yet non-toxic chemical solution, our technicians will clean any remaining dirt stuck to the duct components.
Then, every part will be sanitised and fitted in their places.
After the sanitisation process, one final inspection will follow to ensure everything is in its place and that the customer is satisfied with our cleaning services.
Why Choose our Duct Replacement Point Cook Services?
If you have a situation in your office or home and want prompt duct cleaning, then you can rely on our emergency duct repair service in Point Cook. We can also offer you same-day duct repair or replacement at reasonable rates.
Apart from these services, here are some more reasons for you to choose us:
Our team is certified and has experienced examiners, technicians, and consultants that can assist you with practical solutions.
We believe in providing the highest quality duct repair and replacement services in Point Cook. We offer top-notch cleaning solutions without compromising quality.
We have an attentive and courteous booking team that will hear your needs and help us to understand and find the right solution for your team.
You can also hire us for effective and rapid duct odour removal in Point Cook any week.
When you choose our cleaning services, you are choosing a company that never compromises the trust people place in us. We will provide you with quick and effective duct replacement in Point Cook.
If you seek duct cleaning near me for your commercial property, you can hire us to ensure thorough cleaning, sanitising, and deodorising of your whole ducted system. We are available 24*7 all season to satisfy your duct cleaning needs.
Heater Air Duct Repair Point Cook
Professional ducted heating cleaning, air duct cleaning, duct system cleaning, and duct repairs services are provided by Duct Cleaning Point Cook. Dirt, trash, and bacteria accumulate and spread throughout your house or business. Our Point Cook ducted heating cleaning technicians are experts in cleaning the ceiling and floor ducts. To hire the finest duct cleaner in Point Cook, call 03 9068 6020. We promise that the quality of the air duct flow will be improved.
Same Day Duct Repair
Ducted Heating Cleaning
Duct Sanitation & Deodorizing
Duct Heating & Cooling Cleaning
Getting Rid of Air Duct Odors in Vents
Get Rid of Bad Smells in Your Home Deodorizer for Central Air Conditioning
Point Cook's Best Duct Heating Cleaning
The best-ducted heating cleaning business is Hilux Duct repair Point Cook. Are you looking for the best and safest duct cleaning in Point Cook? We are a team of duct cleaners with years of expertise, licenses, and certifications. Domestic and business duct cleaning services are offered. We provide guaranteed duct replacement services at the most affordable pricing in all of Point Cook's suburbs. Removal of animal infiltration from your ducts. Give us a call for skilled duct cleaning services to keep your ducts running smoothly all year!
Cleaning of ducts for heating.
Cleaning of vent ducts.
Repairing a duct system.
Maintenance of duct heating and cooling systems.
Cleaning Systems for Ducted Heating.
Cleaning of ducts for heating.
Cleaning of Evaporative Ducts
Cleaning of Ducts Heating and cooling services are available.
Temperature Control (AC) Cleaning of the ducts.
Cleaning of commercial ducts.
Cleaning of the air ducts.
Benefits of Hiring Us For Duct Repair Point Cook Services
We have the latest equipment and tools at our disposal that is multi-advantageous for you and us. Using them, we can clean all air ducts with great convenience and care.

After having cleaner air ducts, no congesting dirt particles or debris obstruct the airflow. Ultimately, it improves the duct system's efficiency and prolongs its life while making it consume less energy.

Cleaner components of the Duct Systems also prevent them from heating up because the system does not require more power. In turn, the standard airflow is at less risk of failure or a decline.

You can save on the utility costs you've been paying extra due to dirty air ducts or broken ones. It will also prevent any severe damage caused by running a faulty air duct system.

The well-improved air duct system will deliver fresher air, making it for you and others on the premises to breathe easier, and feel relaxed.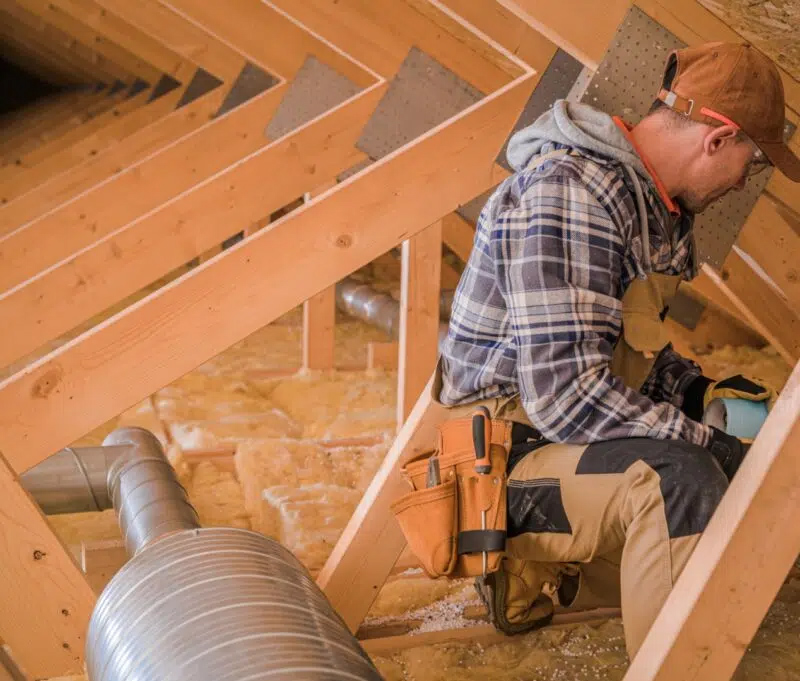 Ducted Heating and Cooling Experts Melbourne-Wide
Reasons to Get Hilux Duct Cleaning Services Point Cook Deals!
Several reasons will make you search "duct repair near me" on the internet. Hiring a professional duct cleaner will help you improve their efficiency, help you breathe clean air, and save money.
Apart from these reasons, below are the reasons why you should call for Hilux Duct Cleaning Services' duct repair in Point Cook:
Pests & Rodent Removal
Dead pests are one of the reasons why foul odour is coming out of your air vents. So, the quickest method to eliminate this foul smell is to remove the dead body of the critter. Similarly, rodents, roaches, and other pests should be removed from your ducted system immediately as their droppings and saliva can mix with air and cause allergies and diseases.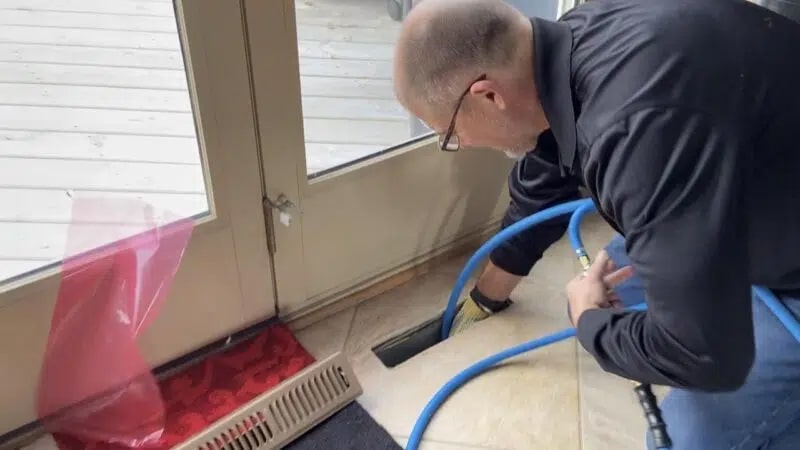 Mould Cleaning
Ducts have a damp and dark atmosphere inside them. This humidity can buildup mould inside the ducts and their main components. If you miss cleaning them regularly, you can get allergens in the air and develop various health ailments.
Waning Performance
When you feel that your air ducts are not working as they used to, it is better to call professionals to get them checked and cleaned. Increasing their performance by using more energy is a waste of money.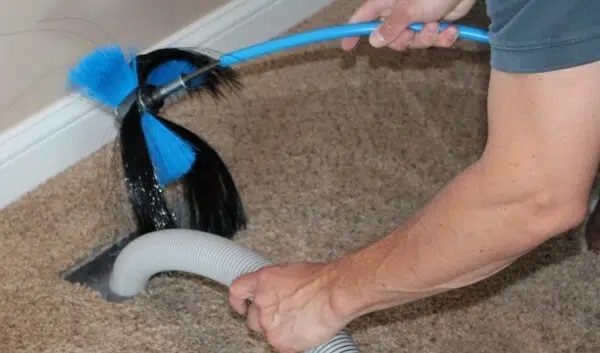 FAQ's
Yes, AC ducts need to be cleaned, as needed, to maintain efficiency and avoid bad odour air. Although EPA does not recommend it actively, it can still help to prolong the life of your AC and the duct system.
No. The ducted fans are mechanically designed differently to offer higher airflow output and intake ability. Comparatively, they run quicker than ceiling fans and require higher power consumption.
Typically, the price of duct repair starts from $50-$180 per hour for the wages of a duct repair technician. The required or replacement duct component could cost extra.
Contact us today!
Want to Avail Our No Obligation Free Quotes? Contact Us to have a talk with our Ducts Cleaning experts !!!