Cleaning Service for Ducts in Maidstone
If you don't find the correct kind of professional duct cleaning, it can be tough to perform effective duct cleaning. As a seasoned cleaning service in Mentone, we know just how to handle the situation. With our customer-friendly heating duct cleaning method, we can help you reach maximum satisfaction. Our highly trained specialists have spent years studying heating ducts. As a result, they have a thorough understanding of what constitutes the best cleaning procedure. We provide services that start with identifying the root of the problem and end with the last step.
Our technicians always leave your system clean and ready to use as it regains its former brilliance and starts performing like new. Cleaning your duct heating system by a professional can save the day!
Contact our staff right away for a free consultation.
Professional Duct Cleaning at Reasonable Prices Maidstone
Our goal is to ensure that when it comes to duct cleaning of heating and cooling ducts, you never have to spend anything more. Our cleaning service packages are designed to fulfill your needs at a reasonable cost, and this is how we hope to establish ourselves as the most dependable and trusted name in heating duct cleaning.
To ensure that all of this happens without a hitch, take advantage of our affordable duct cleaning services. Heater duct cleaning is today more professional and cost-effective than it has ever been.
Our duct cleaners are proactive and designed specifically for various types of vents and heating ducts. Whatever model is in use, we always know how to clean it properly. Cleaning heating ducts is not a simple task without the proper method in place, and we ensure that our professionals adhere to all safety regulations.
Your duct will be free of any accumulated dirt, soot, filth, dust, pet hair, and other intrusive factors after duct cleaning is completed. Cleaning these ducts on a regular basis will help you save money on your energy bills and increase vent efficiency.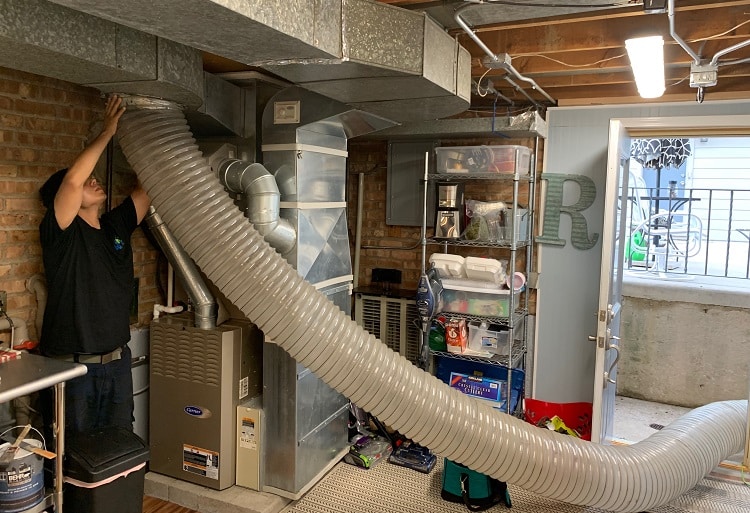 At Hilux Duct Cleaning, we specialise not only in heated duct cleaning, but also in furnace repair and maintenance. Field service necessitates a thorough understanding of the overall system. And it is with this comprehensive information that we establish the maintenance and repair chores for your furnace. Furnace rebuilds and upgrades, hot spot repairs and regular maintenance, leak identification, calibration, and uniformity testing are all part of our furnace repair offering.
Hilux Duct Cleaning is well-known in Maidstone for delivering the greatest cleaning and repair services, which have benefited a number of people. Whether you require assistance with a variety of cleaning needs, you can always rely on our professionals to provide the best cleaning services in your area. Our cleaning experts can assist you with the following tasks:
Heating and Cooling Duct Cleaning & Repair
Ceiling and Floor Duct cleaning & Repair
Competitive Pricing
Duct Cleaning Experts
24×7 Availablity
Same Day Bookings
Affordable and Flexible Services
Serving Melbourne-Wide
TESTIMONIALS
Professionalism
'Wow' is all we can say. Hilux really turned our property around after we commissioned him for duct cleaning services. A+ Service Really Happy
Services: Heating system maintenance, Heating system repair, HVAC duct & vent cleaning
Andrew Sexton
Punctuality
Hilux Duct Cleaning offers duct cleaning services at a reasonable price. They clean the ducts with high-tech equipment and a safe solution. They are actual experts and best duct cleaners in melbourne. I've utilized their service three times and am quite pleased with it.  Keep up the good work
Service: HVAC duct & vent cleaning
Allan Smith
Quality
When I switched on my ducted heating system, it gave off a really foul odor. I had it cleaned by three different businesses and was dissatisfied with the results until a friend recommended Hilux Duct Cleaning. They were really responsive and efficient, ensuring that a high level of service was provided.
Service: HVAC duct & vent cleaning
Leo Davis