Professional Duct Cleaning in Ferntree Gully
When a cooling or heating unit is worked continuously for a long length of time without any cleaning or maintenance, the efficacy of the device decreases due to blocked ducts and vents. As a result, your system will struggle to maintain a steady temperature, and your electricity cost will increase. Viruses that thrive in the clogged soil also have the ability to sicken the entire family. That is why professional duct cleaning is necessary from time to time.
Hilux Duct Cleaning in Ferntree Gully may be called an indoor air specialist because of the excellent duct-related services we give. If you want to clean your HVAC system, we don't advocate hiring just anybody.
Our team of skilled professionals with the necessary knowledge and equipment to not only do the work successfully, but also to ensure that the benefits are long-lasting. Our knowledgeable professionals can help you save energy and money while also improving the quality of the air you breathe. Hilux Air Duct Cleaning Services are tailored to your specific requirements in order to improve the quality of the air you breathe and the efficiency of your system.
Hilux Duct Cleaning is a well-known company that specialises in the technical and sanitary cleaning of inner ducts, leveraging our extensive experience and cutting-edge technology.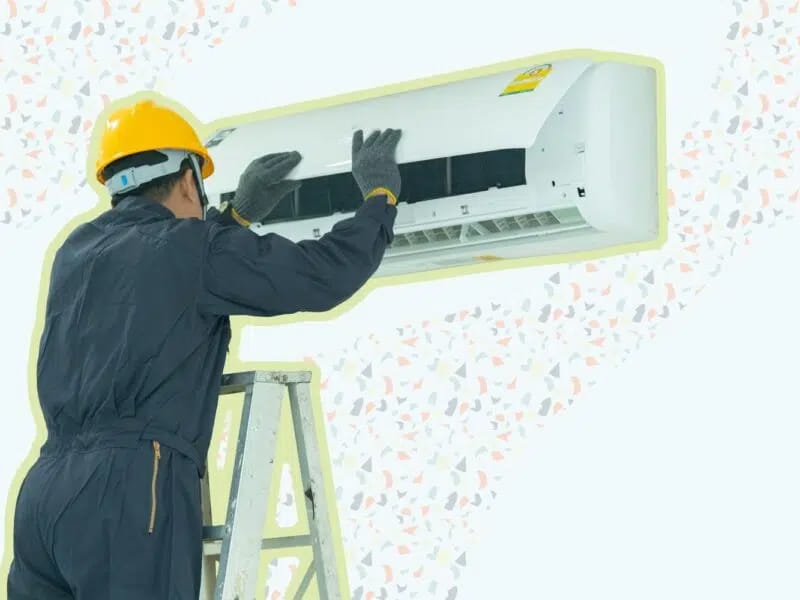 Our Duct Repair Ferntree Gully Procedure
Choosing Hilux Cleaning Services can do wonderful things for you in the situation that you need a quick and complete cleaning of your ducted system. We are an interaction-driven company, and to provide our clients with well-cleaned ducts, we have used advanced and effective techniques for our cleaners to follow.
Our duct cleaning Ferntree Gully technique involves these steps:
We will thoroughly assess the ducts for the presence of dirt, residue, grime, and nasty pests.
Then, our experts will focus on completely cleaning and safely expelling all vent covers.
We will use a moving brush and sprayer to clean the inner side of the duct pipelines.
This will break up the pollutants, clean dirt, and kill the pests directly.
Then, we will supply and return vents that will be cleaned and sanitised thoroughly.
The final inspection will be carried out to ensure that no stones are left unturned, and the client is more than happy.
We give complete duct repair and replacement services Ferntree Gully to meet the varied duct cleaning needs of our clients. Call us today for a free quote and avail the benefits of discounts.
Why Choose Hilux Cleaning Services?
No matter what cleaning needs, each task is something similar: we maintain that our clients should be happy with our duct cleaning Ferntree Gully services. For this reason, we are one of Australia's most reliable duct cleaning near me companies in Ferntree Gully.
Individuals choose our Ferntree Gully duct cleaning services because:
We are extremely ready individuals. Our experience and commitment separate us from our competitors. We are fruitful and useful while giving specific consideration to the minor details.
We plan and lay out a coordinated procedure effectively for cleaning your ducted system. This permits our duct cleaners to appropriately clean your ducts and diminishes the chance of any damage.
We utilise advanced and quality methods to completely clean your ducts and upgrade the quality of the air you relax. We embrace a logical way to deal with eliminating residue, mould, and dust, leaving your ducts clean.
We have a respectful, coordinated, supportive, and dependable team. We work closely with our clients and ensure to accomplish their duct cleaning requirements. For this, we adopt a modern and practical strategy, straightforwardly paying attention to your cleaning concerns.
What to Expect From Our Hilux Cleaning Services?
Due to the dampness and haziness inside the ducted system, it is bound to get dust, dirt, grime, and mould growth. Besides these, pests like dust mites, cockroaches, rodents, etc., can track down their direction into your ducted system without showing you any sign of infestation.
These factors can result in the blockage of ducts, poor air quality, and increased energy costs by lowering the ducts' performance. Anyway, what should you do in this situation? You basically need to pick up your phone and call Hilux Cleaning Services.
At the point when you hire us, you will get:
The complete inspection of the place without any hidden charges.
Excellent and emergency duct repair Ferntree Gully service.
Exceptionally trained, skilled, and certified duct cleaners.
You can get obligation-free quotes over the phone.
There are 24-hour booking lines with crisis and conduit fix administrations.
Get duct replacement near me service within your budget.
We are the best duct odour removal Ferntree Gully services.
Benefits of Hiring Professional Duct Replacement in Ferntree Gully
You might be asking why you need to hire a professional duct cleaning company when you can clean your ducts yourself. The following are a couple of benefits of employing an expert for duct cleaning:
Proficient cleaners have all of the advanced tools and equipment. They use these devices proficiently to clean any residential and commercial duct systems.

At the point when you recruit an expert duct cleaning firm, your ducted system will be completely cleaned. This will bring about improved productivity and less expensive utility costs.

Ducts usually get covered in dust and dirt over the long haul if you do not keep your system clean and well-maintained. Therefore, professional cleaning will be expected to eliminate these contaminations. This is where a suitable duct cleaning Ferntree Gully service can prove to be useful.

Getting an expert duct cleaning service will guarantee that no bacteria, infections, or dead creature remains are there. This will improve indoor air quality and make the environment better for you.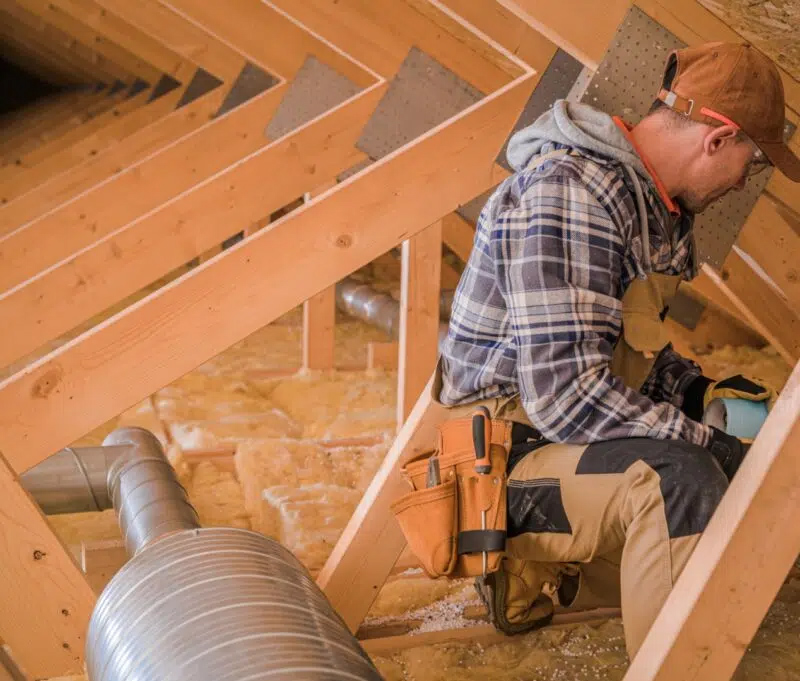 Ducted Heating and Cooling Experts Melbourne-Wide
FAQ's
Getting your air ducts cleaned every 2-3 years is recommended. It will help in preventing frequent repair and associated health problems. Make sure to clean ducts by the experts only.
If your ducted heater is older than 15 years, it should be replaced as early as possible, especially if it is not maintained properly.
Replacing ducts can be done by yourself, but it requires some knowledge of removing and installing a new HVAC system. So, it is better to call us and replace your ductwork professionally.