Professional Cleaning Service for Air Conditioners
We provide a wide range of duct cleaning services across Doncaster Heights. Your air conditioning system will be revitalized and clean as a result of our well-structured and controlled cleaning operation. So, if you've been searching for Professional Cleaning Service for Air Conditioners near you, we're the solution to all of your cleaning and maintenance problems.
We believe in a thorough cleaning method to eliminate all impurities. This is why we disassemble your air conditioning system and thoroughly clean each component. All internal elements (motor, filter pads, pumps) and filters are cleaned with condensed air pressure. This assists us in restoring your air conditioning system to its former splendor.
Our highly skilled and very successful approach distinguishes us as Doncaster Heights's most customer-friendly air conditioning service.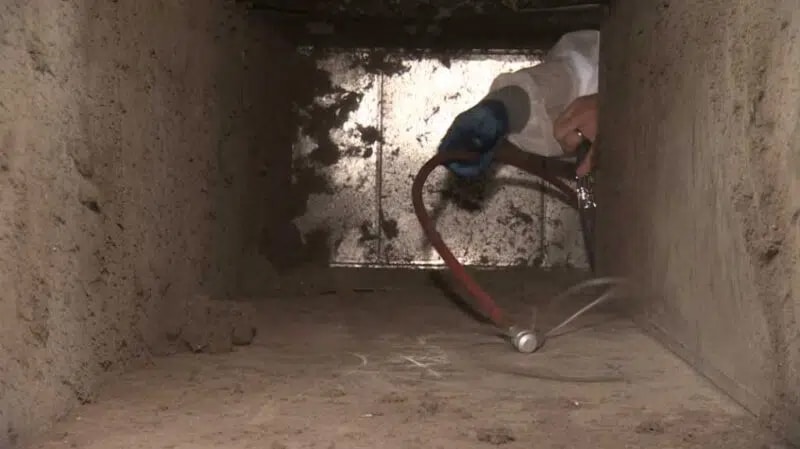 Doncaster Heights Dryer Duct Cleaning
When you love your house and family enough to save them from the risk of fire, cleaning your dryer ducts is critical. Lint accumulates on the dryer duct vent over time as a result of regular use, which might cause a home fire. As a result, it's critical that you employ specialists to clean your dryer vents in Doncaster Heights on a regular basis. Our experts can provide duct cleaning and inspection services on the same day as your appointment for a very reasonable fee.
Same Day Duct Cleaning Doncaster Heights
Our duct cleaners in Doncaster Heights are ready for same-day duct cleaning. Duct cleaning is necessary not just to maintain your ducts clean and healthy, but also to keep you and your family safe. When dust collects in the ducts, it can cause significant harm. First and foremost, this dust will begin to escape from the ducts with the air, creating a hazardous atmosphere for you. Second, this dust attracts additional impurities such as germs, allergies, and other toxins that are harmful to the human body. Finally, dust creates duct obstruction, which might result in unanticipated fires. At no extra charge, we give service to all nearby suburbs. Take advantage of our exceptional service by making a reservation with us now.
The Advantages of Using a Ducted Heating Cleaning Service
The following are some of the advantages of using Hilux Duct Cleaning Doncaster Heights's experienced duct cleaning services:
No disease due to clean air

Dust, germs, allergies, carbon particles, and other contaminants are removed.

There are no fragrances, such as cigarette or cooking aromas.

Improved air quality and flow

Electricity bills have improved

The ducts' efficiency has improved.

Animal incursion solution with longer duct life

An environment that is safe

Because there is less dust in the ducts, you will have to put in less effort to clean your furniture and carpets. Furthermore, our superior duct cleaning services will provide you with total peace of mind.
Hilux Duct Cleaning is well-known in Doncaster Heights for delivering the greatest cleaning and repair services, which have benefited a number of people. Whether you want assistance with a variety of cleaning needs, you can always rely on our professionals to provide the best cleaning services in your region. Our cleaning experts can assist you with the following tasks:
Heating and Cooling Duct Cleaning & Repair
Ceiling and Floor Duct cleaning & Repair
Competitive Pricing
Duct Cleaning Experts
24×7 Availablity
Same Day Bookings
Affordable and Flexible Services
Serving Melbourne-Wide
TESTIMONIALS
Professionalism
'Wow' is all we can say. Hilux really turned our property around after we commissioned him for duct cleaning services. A+ Service Really Happy
Services: Heating system maintenance, Heating system repair, HVAC duct & vent cleaning
Andrew Sexton
Punctuality
Hilux Duct Cleaning offers duct cleaning services at a reasonable price. They clean the ducts with high-tech equipment and a safe solution. They are actual experts and best duct cleaners in melbourne. I've utilized their service three times and am quite pleased with it.  Keep up the good work
Service: HVAC duct & vent cleaning
Allan Smith
Quality
When I switched on my ducted heating system, it gave off a really foul odor. I had it cleaned by three different businesses and was dissatisfied with the results until a friend recommended Hilux Duct Cleaning. They were really responsive and efficient, ensuring that a high level of service was provided.
Service: HVAC duct & vent cleaning
Leo Davis